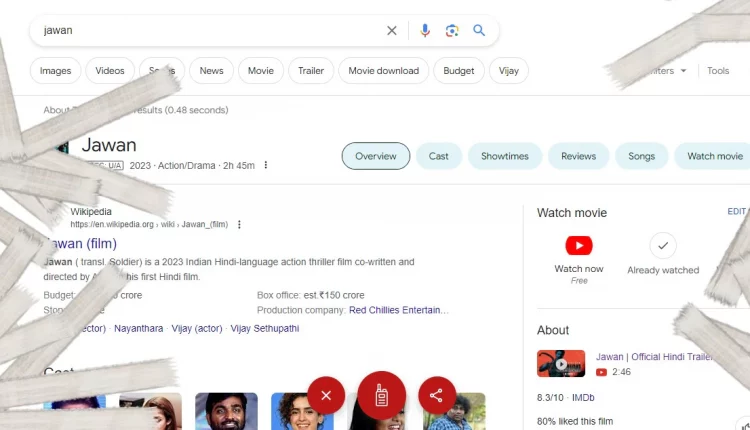 New Delhi: 'Jawan', Shah Rukh Khan's second release of the year, made a roaring start on Friday by breaking Bollywood's opening-day collections record.
The Atlee-directed film did even better than 'Pathaan', which had rewritten previous records.
Trust Google to come up with a unique way to celebrate the Bollywood icon's new movie.
In a playful tribute, Google's homepage has incorporated an interactive feature today that takes users on a virtual adventure, featuring SRK and a walkie-talkie.
Users just have to type the word Jawan in the search bar to experience the magic — a walkie-talkie will appear on the screen and on clicking it, users will see the screen getting 'bandaged up.'
Users will immediately be able to connect with the bandages, as most of the early promos and posters of 'Jawan' featured visuals of a heavily bandaged Shah Rukh.
The interactive feature captures the essence of Shah Rukh's new film, and is a playful tribute to the action-packed theme.