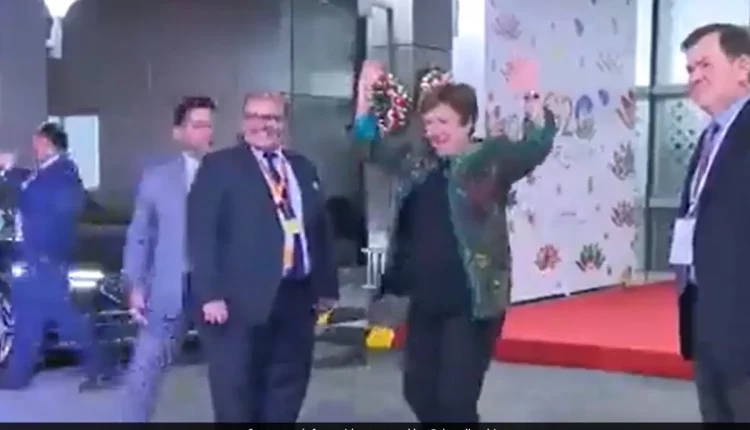 New Delhi: Kristalina Georgieva, the Managing Director and Chairman of the International Monetary Fund (IMF), arrived in the national capital on Thursday to attend the G20 Summit. On arrival, she received a warm welcome at the New Delhi airport and was greeted by a vibrant cultural dance performance.
A cultural team showcased a traditional folk dance on a Sambalpuri song. Georgieva showed her appreciation by applauding their performance and also by attempting a few dance steps herself.
Union Minister Dharmendra Pradhan shared a video on X (formerly Twitter), showing Ms Georgieva shaking a leg and joining in the Sambalpuri artists.
Shared just a few hours ago, the video has already accumulated more than 19,000 views and thousands of likes. "Absolutely wonderful, Proud moment for Odias," wrote one user in the comment section. "This is the strength of our culture and music," said another.
"Superb display of Bhartiya Culture and Music and Dance," wrote a third user. "How beautiful video! Though she is in great position but didn't let Die Child in her. kudos to her. Such a warming," added another.