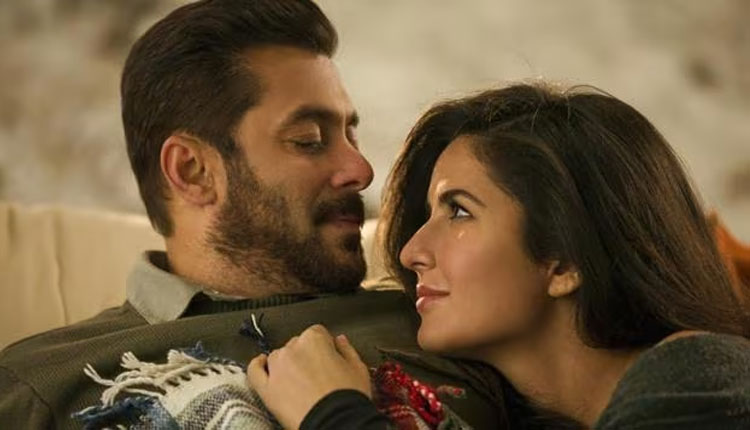 Mumbai: The on-screen pairing of Tiger and Zoya has captivated audiences worldwide, and their latest film, Tiger-3, is proving to be a box office juggernaut. Released on November 12, the Salman Khan and Katrina Kaif starrer has already surpassed Rs 300 crore in worldwide collections within just 7 days, a testament to the enduring appeal of this beloved duo.
During an Ask Me session on Instagram, Katrina Kaif interacted with fans and addressed their queries about Salman Khan's most iconic roles. When asked if she preferred Tiger or Prem, a character Salman Khan has portrayed over 15 times, Katrina Kaif revealed her preference for Tiger. "I like Tiger because Tiger is full of love," she stated, sharing a picture with Salman Khan.
Katrina Kaif's action sequence in Tiger-3, filmed while clad in a towel, has garnered immense praise. However, Salman Khan playfully teased the actress during her Ask Me session, calling her a copycat for replicating his towel scene from the song "Jeene Ke Hain Chaar Din."
In response, Katrina Kaif lightheartedly remarked, "You have used a towel, and I am wearing a towel." The actress also engaged with fans on various topics, including her admiration for cricketer Virat Kohli ahead of the World Cup and her upcoming Christmas release.
The enduring popularity of Tiger and Zoya, coupled with Katrina Kaif's candid interactions with fans, further solidifies their position as Bollywood's most sought-after duo. As Tiger-3 continues to dominate the box office, the future appears bright for this dynamic partnership.