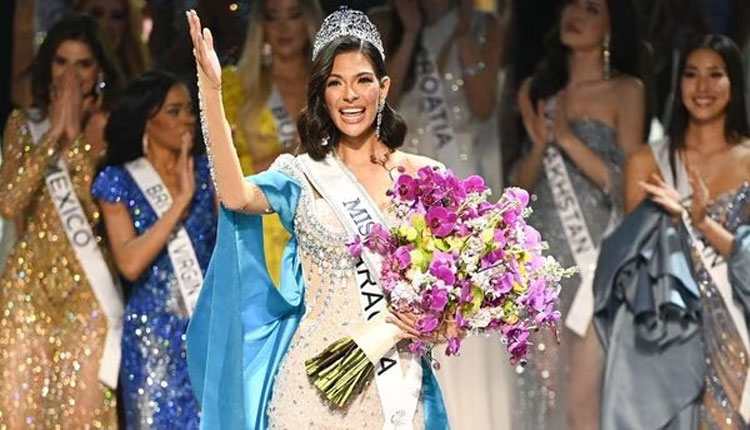 New Delhi: In a glittering ceremony held in El Salvador, Sheynnis Palacios of Nicaragua was crowned Miss Universe 2023, amidst a sea of stunning contestants from 90 countries around the globe. Palacios, with her captivating smile, graceful demeanour, and thoughtful responses, captivated the audience and emerged as the reigning queen of beauty and grace.
The 72nd Miss Universe pageant was a captivating showcase of global beauty, intellect, and talent. Contestants from diverse backgrounds and cultures graced the stage, each vying for the coveted title. Palacios, with her innate charisma and genuine personality, stood out from the crowd, leaving an indelible mark on the judges and spectators alike.
MISS UNIVERSE 2023 IS @Sheynnispalacios_of !!!! 👑 🇳🇮@mouawad #72ndMISSUNIVERSE #MissUniverse2023 pic.twitter.com/cSHgnTKNL2

— Miss Universe (@MissUniverse) November 19, 2023
Her crowning moment was met with thunderous applause and heartfelt cheers, reflecting the admiration and respect she had garnered throughout the competition. Palacios, overcome with emotion, expressed her gratitude for the opportunity to represent her country and her commitment to using her platform to inspire and empower others.
As Miss Universe 2023, Palacios embarks on a journey filled with purpose and responsibility. She will serve as an ambassador of beauty, compassion, and resilience, advocating for causes that matter and inspiring people across the world. Her reign is a testament to the power of dreams and the transformative impact of self-belief.