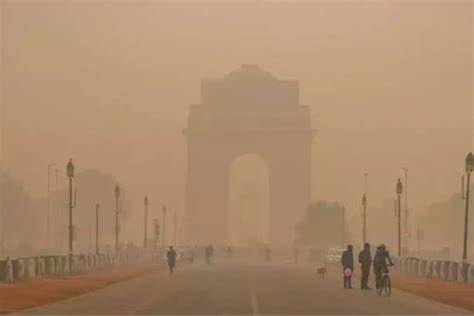 New Delhi: The severe air pollution in the national Capital continues to be a cause for major concern.
The Delhi government and administrators are leaving no stone unturned to ease the situation.
In the latest move, the government is mulling artificial rain to bring down the severe Air Quality Index (AQI) levels in Delhi.
Delhi's Environment Minister Gopal Rai on Wednesday held a meeting with an IIT Kanpur team to discuss the possibility of artificial rainfall through cloud seeding,
The minister said after the meeting that artificial rain could , indeed, be used in Delhi on November 20-21 if the weather is cloudy.
"A meeting with the IIT Kanpur team was held today regarding the possibility of cloud seeding i.e., artificial rain in the wake of pollution situation. This proposal was first presented by IIT Kanpur in that meeting. In today's meeting, it was decided that tomorrow they will send a detailed proposal to the government. If we receive their proposal tomorrow, we will present this before the Supreme Court," Rai said.
"They (IIT Kanpur) estimate that it can be cloudy on November 20-21 in Delhi. Keeping that in mind, we have asked them to send a proposal tomorrow and then we will present it before court. If it is cloudy on November 20-21 and all permissions are obtained the pilot can be executed that day," the minister added.