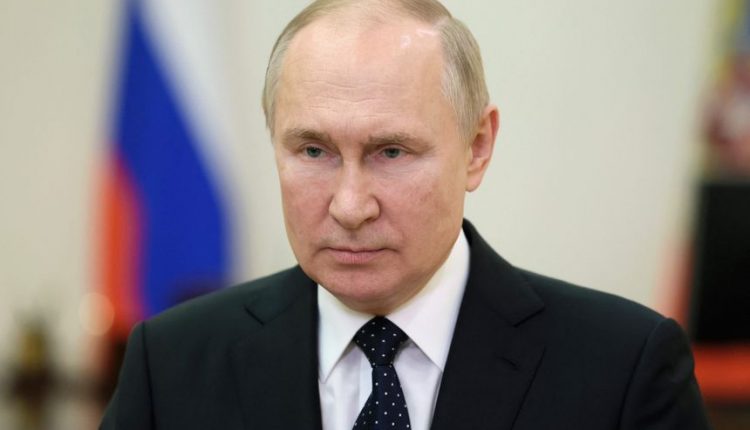 New Delhi: Russian president Vladimir Putin has decided to run in the March election again. It will keep him in power until at least 2030, news agency Reuters reported citing six sources. This comes as the Kremlin chief steers Russia through the most perilous period in decades amid Moscow's Ukraine invasion. Vladimir Putin was handed the presidency by Boris Yeltsin on the last day of 1999 and has already served as president for longer than any other Russian ruler since Josef Stalin.
The Russian president turned 71 on October 7. Opinion polls show that Vladimir Putin enjoys approval ratings of 80% inside Russia. Sources told Reuters on condition of anonymity that news of Vladimir Putin's decision had trickled down and that advisers were now preparing for the campaign.
"The decision has been made – he will run," said one of the sources who has knowledge of planning. A choreographed hint is due to come within a few weeks, another said while a third confirmed that a decision had been made and that Putin's advisers were preparing for Vladimir Putin's participation. Three other sources said the decision had been made.
"The world we look out upon is very dangerous," said one of the sources while a foreign diplomatic source added that Vladimir Putin made the decision recently and that the announcement would come soon. Kremlin spokesman Dmitry Peskov was quoted as saying, "The president has not made any statements about this and the campaign has not been officially announced yet."
Earlier he had said that if Vladimir Putin decided to run, then no one would be able to compete with him. The Kremlin has also dismissed reports that Vladimir Putin was unwell saying that it was mere disinformation spread by the West.
The former KGB spy faces the most serious set of challenges that any Kremlin chief has faced since Mikhail Gorbachev grappled with the crumbling Soviet Union over three decades ago. The war in Ukraine has triggered the biggest confrontation with the West since the 1962 Cuban Missile Crisis.