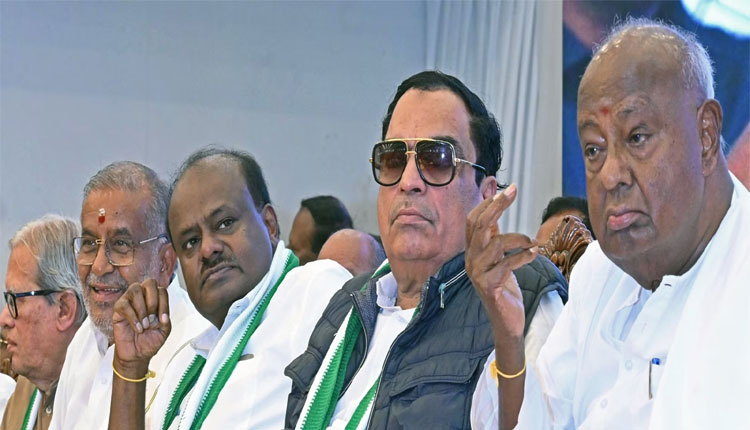 Bengaluru: Senior Janata Dal Secular (JDS) leader CM Ibrahim has been expelled from the party by JDS national president HD Deve Gowda due to his alleged anti-party activities and failure to fulfill his duties. The party president had previously removed Ibrahim from his position as president of the Karnataka unit of the party and appointed his son HD Kumaraswamy as a replacement.
Ibrahim had expressed dissent against JDS's alliance with the NDA, led by the BJP, stating that the original Janata Dal was also secular and as the state president of Karnataka, he had the authority to make decisions for the party. He had requested Deve Gowda to reconsider the alliance, citing the resignation of several party leaders in neighboring states.
The party accuses Ibrahim of engaging in anti-party activities, violating party principles, and defying party decisions, which has caused significant damage to JDS. As a result, he has been expelled from the party. Prior to joining JDS, Ibrahim was a prominent member of the Congress and resigned from the House of Representatives in March of the previous year.