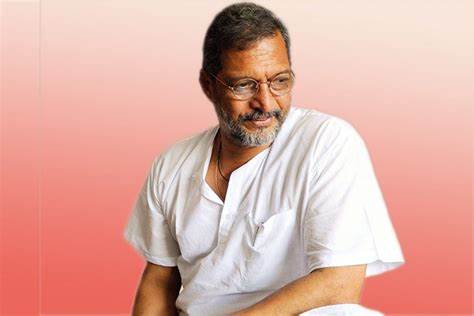 New Delhi: Veteran actor Nana Patekar made headlines recently after a video of him slapping a fan went viral on social media. The actor, who is shooting for his next film, 'Journey' in Varanasi, was accused of slapping a fan. It was claimed that when a fan tried to click a selfie, the actor reacted by slapping him. Now, Nana Patekar has himself reacted to the viral now and clarified his stance, India Today reported.
Earlier, director Anil Sharma had denied that anything like this happened, saying that it was actually a shot from his upcoming project. In a video message, Nana Patekar said, "A video is going viral where I have hit a boy. Though this sequence is a part of our film, we had one rehearsal. We were scheduled to have a second rehearsal. The director told me to begin. We were about to begin when the boy in the video came in. I didn't know who he was. I thought he was one of our crew so I slapped him as per the scene and I told him to leave. Later, I came to know that he was not a part of the crew. So, I was going to call him back but he ran away. Maybe his friend shot the video. I have never said no to anybody for a photo. I don't do this…This happened by mistake…If there is some misunderstanding, please forgive me…I will never do anything like this."
On November 15, a video of Nana Patekar from Varanasi was all over the web. In the same, Patekar can be seen smacking a fan on the head who tried to take a selfie with him. The 10-second viral video was clicked near Dashashwamedh Ghat in Varanasi where he is shooting for his next film.
Nana Patekar will soon make his OTT debut with 'Laal Batti', a political thriller directed by Prakash Jha.