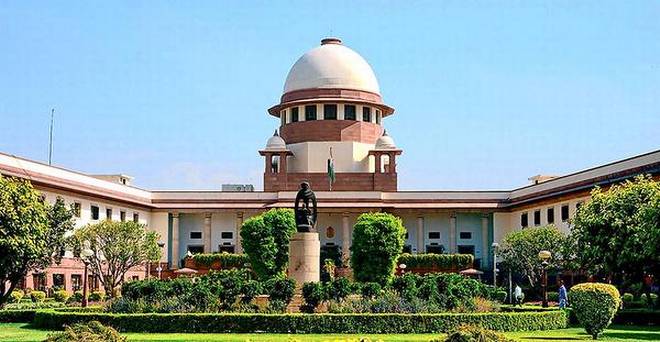 New Delhi: The Supreme Court on Thursday reserved its verdict on petitions challenging the validity of the Electoral Bond Scheme after three consecutive days of hearing.
A Constitution Bench, headed by Chief Justice of India DY Chandrachud, directed the Election Commission of India (ECI) to provide all data regarding donations to political parties received from 2017-18 up to September 2023.
The top court instructed ECI counsel Amit Sharma to provide data of donors and the amount of contributions made to political parties since inception of the scheme in 2017-18.
The ECI has been directed to submit this data to Supreme Court registry within two weeks.
"We will not ask the State Bank of India (SBI) to reveal the identity of donors at this stage. That is not our current concern, but we would like to know the amount," the bench said.
The ECI counsel told the court that data had been collected for 2019 and assured the bench that the commission will obtain this information from all political parties.
The court reprimanded the Election Commission for not collecting data despite its order in 2019.
The Supreme Court was hearing a batch of petitions which challenged a number of amendments made to different statutes through Finance Act 2017 and Finance Act 2016, on grounds that they have opened the doors to unlimited, unchecked funding of political parties.
Solicitor General Mehta, representing the Central government, argued that Electoral Bond Scheme was a fair method to ensure money for political funding flows through proper channels. He also argued that it was necessary to keep identity of donors confidential.
Mehta suggested that the Reserve Bank of India (RBI) could be made the statutory bank for issuing electoral bonds, instead of State Bank of India (SBI), if the Supreme Court desired.
The CJI said the government could devise another system for political donations to address the flaws in current electoral bond system. He stressed that the goal was to create a tailored system that overcame the deficiencies of existing scheme, and not to revert to a cash-only system.