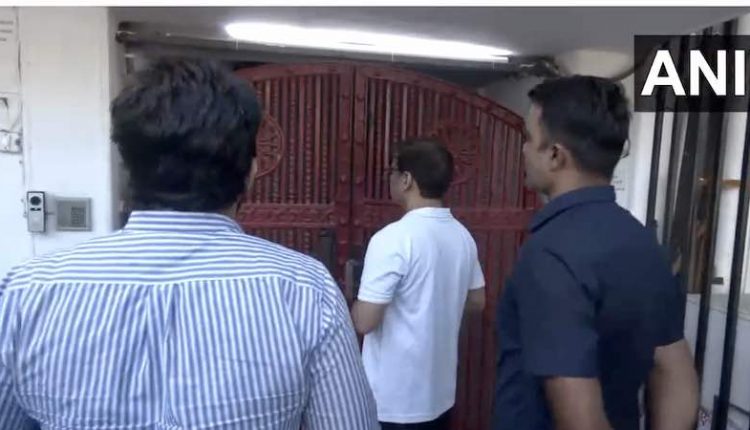 New Delhi: The Delhi Police are conducting raids at around two dozens locations in Delhi-NCR, including houses of seven journalists and places associated with the news portal NewsClick, in connection with a case under the stringent Unlawful Activities (Prevention) Act (UAPA) case.
The organisation has been under the scanner of Economic Offences Wing (EOW) of the Delhi Police and Enforcement Directorate (ED) following allegations by a New York Times investigation report about having received funding from a network pushing Chinese propaganda. The central agency has also attached some assets linked to the news portal.
According to reports, the fresh FIR is based on information shared by the ED, which earlier alleged that the news portal received a sum of nearly Rs 38 crore from entities linked to China.
During the raids on Tuesday morning, the Special Cell teams seized devices, including laptops and mobile phones, belonging to the journalists, a few among whom were also questioned in connection with the UAPA case, and one of them detained, the Indian Express reported.
Raids are also being carried out at residences and buildings attached to the news portal and its founders/editors and Teesta Setalvad's house in Mumbai, while Comedian Sanjay Rajaura has been taken to the Special Cell's office in Lodhi Colony for questioning, the report said, adding that police might detain a few people based on the investigation.
"I don't need to justify… If anyone has committed anything wrong, search agencies are free to carry out investigations against them under set guidelines…." Union Minister Anurag Thakur said while responding to media queries over the searches against NewsClick.
Meanwhile, the Press Club of India, in a statement, expressed concern over the raids, and stated that it "stand in solidarity with the journalists and demand the government to come out with details".
Following the New York Times report in August, NewsClick's editor Prabir Purakayastha had told The Indian Express that these are not new allegations. "We will respond to them in the appropriate forum, i.e. the court, as the matter is sub judice." He had also hit out at the crackdown against the news portal. "These investigations by various agencies, and these selective allegations, are attempts to stifle the independent journalism of media organisations – including NewsClick. The Constitution of India under Article 19(1)(a) guarantees the right to freedom of speech and expression, a right central to our work," he had said.
The organisation was also raided by the Income Tax Department in 2021.