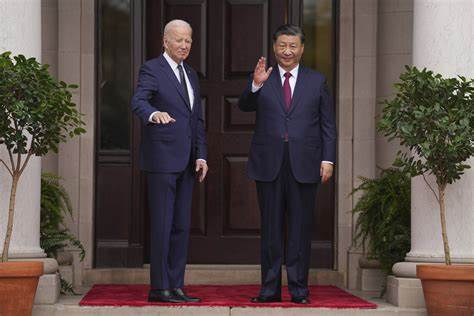 New Delhi: US President Joe Biden's off-hand remark that he still considers Chinese President Xi Jinping a "dictator" could upset US-China equations again after what seemed a productive first face-to-face meeting between the two leaders in a year in San Francisco on Wednesday.
During solo news conference after the four hours of talks, Biden was asked whether he still held the view that Xi was a dictator, referring to the President's previous labelling of the Chinese leader which had incensed Beijing earlier this year. "Well, look, he is. I mean he's a dictator in the sense that here's a guy who runs a country that is a communist country based on a form of government totally different than ours," Biden responded.
Xi is considered the most powerful Chinese leader since Mao Zedong, after a decade of consolidating power in policy-making and the military, and stifling media freedoms.
According to the White House's readout of the meeting on the sidelines of the annual Asia-Pacific Economic Cooperation conference, the two leaders agreed to open a presidential hotline, resume military-to-military communications and curb the flow of fentanyl from China to the US. Biden also raised concerns about China's "human rights abuses" in Xinjiang, Tibet and Hong Kong, the issue of detained Americans in China and reiterated US policy on Taiwan. "Just talking, just being blunt with one another so there's no misunderstanding," Biden said.
Xi told Biden that the negative views of the Communist Party in the United States were unfair, a US official told reporters after the meeting.
This was Xi's first visit to the United States in six years.