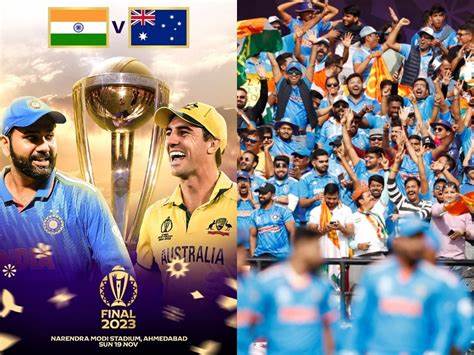 Ahmedabad: Cricket is religion in India. Cricket is also a strong unifying force.
And when Team India play the World Cup final at home, in the world's biggest cricket stadium, even rival politicians sing the same tune. Or so it seems.
With the entire country focused on the clash of titans between India and Australia, the Bhartiya Janata Party (BJP) wished the men in blue ahead of the grand finale.
"Come on Team India! We believe in you!" BJP tweeted from its official handle.
Congress agreed with its arch-rival, but couldn't resist indulging in political one-upmanship with a double-meaning comment.
Reposting BJP's tweet, Congress wrote: "True that! JEETEGA INDIA!"
Sharing the saffron party's sentiment about Team India, Congress went one step ahead by stating that 'INDIA' will win.
That was a reference not only to the cricket team, but the Indian National Developmental Inclusive Alliance (INDIA), formed by 26 Opposition parties to fight the BJP in next year's Lok Sabha elections.
Top leaders, including Prime Minister Narendra Modi – in whose name the stadium at Motera has been named — and senior Congress leader Sonia Gandhi wished Rohit Sharma's team earlier in the day.
"140 crore Indians are cheering for you. May you shine bright, play well and uphold the spirit of sportsmanship," Modi tweeted.
Sonia thanked the team for giving the entire country reasons to be 'collectively joyous and proud'.
"Dear Team India, I would like to first begin by congratulating you for your incredible performance and excellent teamwork during this World Cup. You have consistently brought glory to the country and given us all reasons to be collectively joyous and proud. And now as you get ready for the final this year, the entire country is rooting for you. I send you my best wishes. You have what it takes to be world champions. Good luck team India. Jai Hind," the chairperson of Congress parliamentary party said said in a video message.