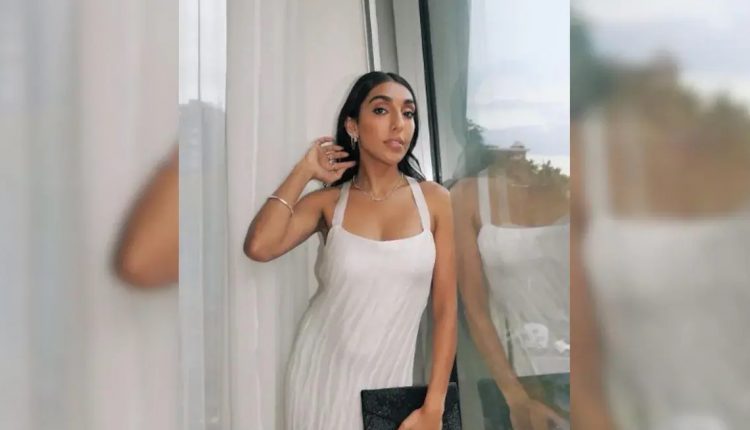 New Delhi: Canadian poet Rupi Kaur, 31, has declined an invitation to a Diwali celebration hosted by the White House. In a statement posted on social media, she said that she turned down the invite from the US government after their response to the ongoing Israel-Hamas War. The poet also urged other South Asians to demand accountability from the US government.
Kaur declined a Diwali event invitation by the White House as she refuses "any invitation from an institution that supports the collective punishment" of civilians. The event is scheduled to take place today and is hosted by US Vice President Kamala Harris.
Kaur also accused the US government of justifying "genocide against Palestinians". In a post on social media, she said, "I received an invite from the Biden administration for a Diwali event being held by the VP on November 8. I decline any invitation from an institution that supports the collective punishment of a trapped civilian population-50% of whom are children," she wrote. The poet added, "Today, the American government is not only funding the bombardment of Gaza, they continue to justify this genocide against Palestinians-regardless of how many refugee camps, health facilities, and places of worship are blown to bits. They reject the call for a humanitarian ceasefire baseline action being demanded by the United Nations, organizations like Doctors Without Borders, Red Cross, and a majority of countries. Over 10,000 Palestinians have been killed. The UN says 70% of the dead are women and children. We have seen Israel use white phosphorus bombs, which Amnesty International says must be investigated as a war crime."
Rupi Kaur is a Toronto-based poet, author and illustrator. Her first book, a compilation of heart-warming poems and prose titled Milk And Honey, launched in 2014, sold over a million copies and reached number one on the New York Times bestsellers list. Her work focuses on themes of love, loss, trauma, healing, femininity and migration. The poet has over four million followers on Instagram.
Initially, she was seen as an "Instapoet," as she shot to fame after building up a huge follower base on social media. Kaur came to limelight when Instagram removed a self-portrait image of her that showed her sleeping on a bed with blood stains from her period. She took a stand against Instagram, calling attention to the duplicity of a platform that allowed women's sexual photos but restricted what it meant to be a normal female experience.
Several South Asian personalities supported Ms Kaur and stated that they would also skip the event. Actor Richa Moorjani from Netflix's 'Never Have I Ever' said she would boycott the celebration at the White House. "I stand tall boycotting White House Diwali with you," she added.
Content creator Payal said that she had been waiting for an invitation since last year's event, however, she would decline hers. "I cannot in good faith attend. I cannot support this administration," she said. "I cannot allow the darkness of their actions to be glazed over by beautiful glitzy outfits and photo opps…all to make them appear inclusive."