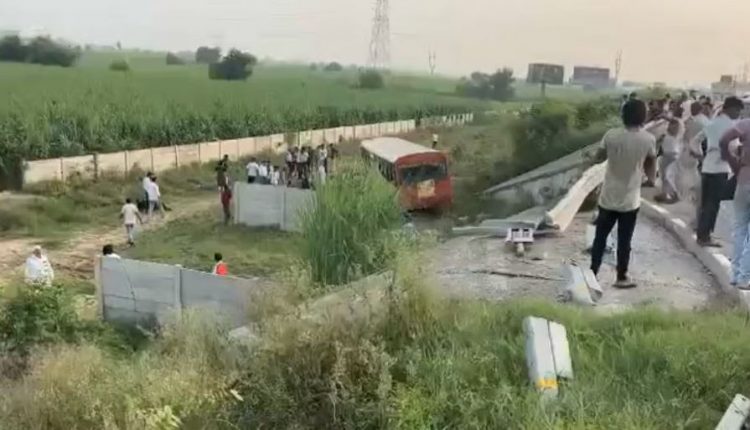 Meerut: At least 18 people were injured after a speeding bus lost control, crashed into the divider and fell down on the Delhi-Meerut Expressway on Thursday.
The accident was captured on CCTV camera installed on the highway.
The video, which has gone viral on social media, shows the bus moving at a decent pace down the extreme right flank. It suddenly veers off its path and moves left uncontrollably, cutting across lanes and hitting the divider before tumbling over.
Watch the viral video clip shared on X:
Ghaziabad: Speeding Bus Falls Off Delhi-Meerut Expressway, At Least 18 Injured As CCTV Footage Surfaces
CCTV footage of the accident shows the Ghaziabad Roadways bus suddenly taking a left turn and falling off the highway after breaking the crash barrier. pic.twitter.com/HlP7KT7Zcq

— Balanced Report (@reportbalanced) September 14, 2023
The bus was en route from Meerut to Delhi, with the accident taking place within the limits of Mussoorie police station.
Police and other authorities shifted the injured passengers to a nearby hospital.