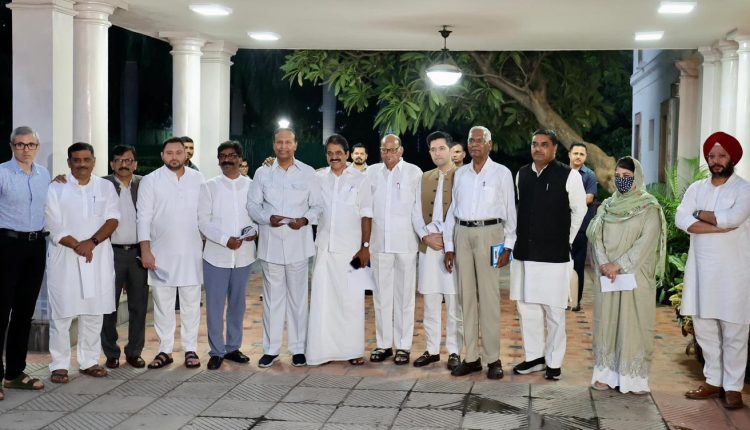 New Delhi: One of the key decisions taken during the first coordination committee meeting of Opposition bloc INDIA yesterday was to bar their representatives from attending TV shows moderated by specific news anchors.
On Thursday, INDIA bloc's media sub-committee released a list of 14 news anchors to be shown the 'red card'.
"The coordination committee authorised the sub-group on media to decide upon the names of the anchors on whose shows none of the INDIA parties will send their representatives to," Congress general secretary KC Venugopal said after Wednesday's meeting.
Republic Network's Arnab Goswami, Aaj Tak's Sudhir Chaudhary, Times Now's Navika Kumar and India Today Group's Gaurav Sawant are among TV journalists to be boycotted, according to the list shared by several member parties of INDIA coalition.
Here's the list released by INDIA bloc:
According to AAP MP Raghav Chadha, there are some anchors who conduct 'provocative debates', who have been identified and blacklisted.
The INDIA bloc's third meeting saw leaders from 28 parties in attendance.
They have come together to defeat the BJP in next year's Lok Sabha elections.