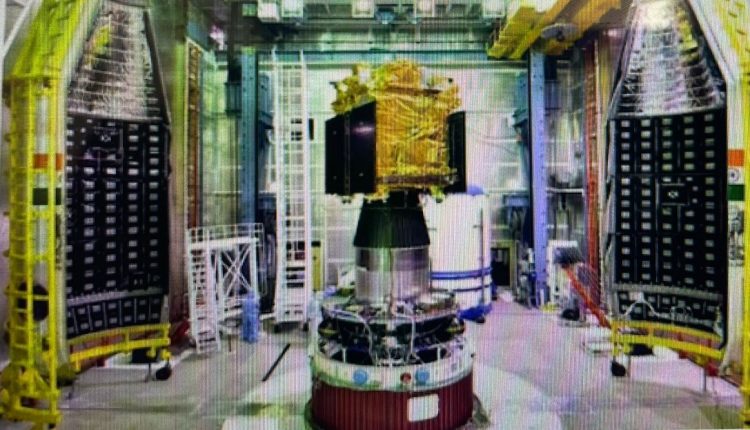 New Delhi: Coming close on the heels of the success of Chandrayaan 3. India will launch its first solar solar observatory Aditya-L1, at 11:50 am from Sriharikota today.
The Visible Emission Line Coronagraph (VELC) is the primary payload of Aditya-L1, which is the first space-based Indian mission to study the Sun. VELC will send 1,440 images per day to the ground station for analysis after reaching its intended orbit.
VELC is the largest and technically most challenging payload on Aditya-L1. It was integrated, tested, and calibrated at the Indian Institute of Astrophysics's (IIA) CREST campus in Hoskote. This was done with substantial collaboration with ISRO.
Durgesh Tripathi and AN Ramaprakash, two scientists from Pune's IUCAA, are part of the team that developed the Solar Ultraviolet Imaging Telescope (SUIT), a payload on Aditya-L1, India's first mission to study the sun.
Aditya-L1, which will launch by PSLV-C57, will carry seven payloads to observe the sun's light, plasma and magnetic fields from a halo orbit around L1 point. The scientists are very excited to see the data from SUIT, which will map different heights in the sun's atmosphere using ultraviolet rays.
Once the rocket lifts off from Sriharikota, it will be placed in a low-earth orbit (LEO) around the Earth. Subsequently, its orbit will be made more elliptical and, later, the spacecraft will be propelled towards the L1 point exiting the earth's gravitational pull. It will take about four months for Aditya-L1 to reach its precise orbit. The following image is sourced from the Indian Space Research Organisation (ISRO).
This is India's first mission to study the Sun. The spacecraft will go as far as 1.5 million kilometres from the Earth. To put into perspective, the distance between the Sun and the Earth is estimated to be about 150 million kilometres.