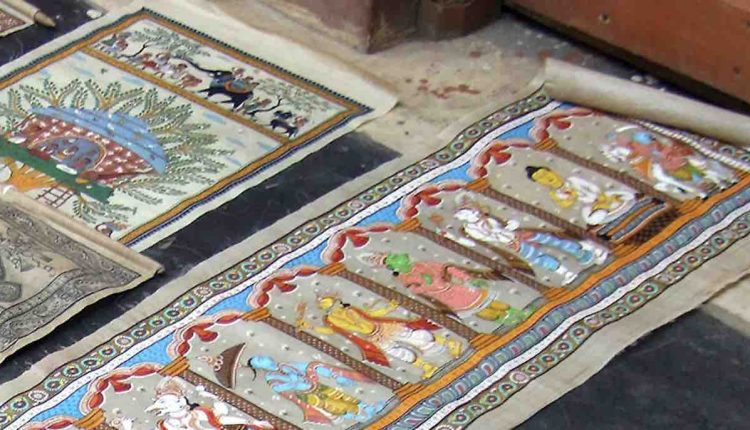 New Delhi/Bhubaneswar: Pattachitra painting from Odisha will feature at 'Crafts Bazaar' (exhibition-cum-sale) being set up at Bharat Mandapam, Pragati Maidan, from September 8-10, on the sideline of the G20 Summit in the national capital
This Crafts Bazaar will showcase handicraft products from different parts of India with a special focus on 'One District One Product (ODOP)', GI tagged items and products crafted by women and tribal artisans, an official release said on Tuesday.
The exhibition, which is being organised by the G20 Secretariat in coordination with the Ministry of Textiles and State/UT Governments, will not only promote made in India products on a global stage, but also open up new economic and market opportunities for local artisans. Around 30 States and UTs as well as central agencies like Khadi Village & Industries Commission, TRIFED, Saras Ajeevika will be participating.
PATTACHITRA PAINTING
The name 'pattachitra' means painting pictures or scenes on cloth. A traditional art form belonging to the state of Odisha, it is closely related to the religious, mythological, and devotional beliefs of the local people for Lord Jagannath and the temple traditions of Puri. It is a living art form, practised in many parts of Odisha, on old cotton fabric, cotton saris and Tussar silks. Traditional colours like red, blue, yellow, green, black are used for making such paointings. Sanghamitra Maharana and Sabita Mahapatra are famous awardees in this art form, the release added.