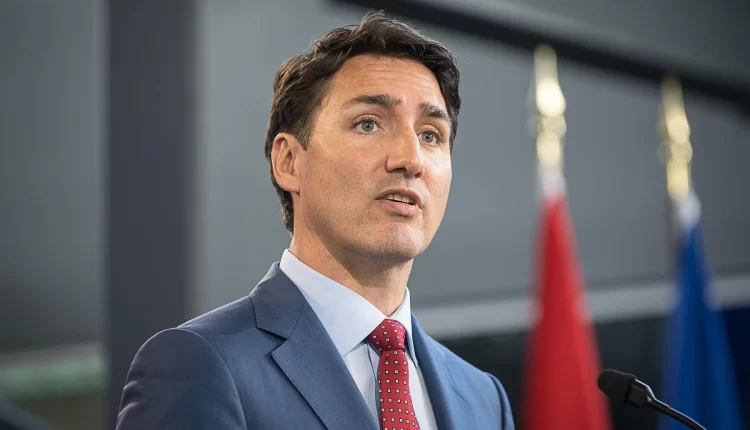 New Delhi: Canadian PM Justin Trudeau's departure from New Delhi after the G20 Summit may be further delayed due to unscheduled diversion of the replacement aircraft.
His replacement aircraft which was en route to New Delhi from Canada was diverted to London though it was supposed to be routed through Rome, further delaying his departure, CBC news reported.
No specific reason was given for the diversion. "The Canadian Armed Forces continue their best efforts to get the Canadian delegation home. Their latest update shows an earliest possible departure of Tuesday late afternoon. The situation remains fluid," said a statement from his office
Trudeau was supposed to leave India with his team on Sunday after laying a wreath at a memorial of Mahatma Gandhi, but a mechanical fault prolonged his turbulent trip mired in awkwardness.
According to reports, Trudeau was snubbed not just by India over Ottawa's handling of rightwing Sikh separatists but by other world leaders too. The two prime ministers did not hold a formal bilateral meeting at the summit, but had a brief conversation on the sidelines. "He [PM Modi] conveyed our strong concerns about continuing anti-India activities of extremist elements in Canada. They are promoting secessionism and inciting violence against Indian diplomats, damaging diplomatic premises, and threatening the Indian community in Canada and their places of worship," the Prime Minister's Office said in a statement.
Reuters and Bloomberg reported that Trudeau got a "scolding" and "criticism" from Prime Minister Narendra Modi during their talks, which was also carried by Canadian newspapers
His national security adviser, on the other hand, cited India as being among the top sources of foreign interference in Canada.
At his news conference, he said Canada would always defend freedom of expression and peaceful protest, while preventing violence and pushing back against hatred. "It's important to remember that the actions of the few do not represent the entire community, or Canada," he added.
Trudeau had skipped the dinner for the G20 leaders on Saturday with the Canadian prime minister's office refusing to say why. He also missed the launch the Global Biofuels Alliance, a partnership to make progress on rolling out cleaner, greener fuels. On Sunday, Modi tried to grasp Trudeau's hand during a wreath laying ceremony, but the latter pulled away. When asked about it, the Canadian PM suggested people could read into it what they wished to.
Notably, Trudeau pushed a rule-of-law agenda at the G20 summit and openly condemned Moscow for its "illegal invasion of Ukraine". while the final declaration from the world's most powerful leaders focussed on the economic effects of the war.
His first trip in 2018 was a diplomatic disaster after a man, who had been convicted of attempting to assassinate an Indian politician on Canadian soil, featured in Canada's guest list for an event.
Meanwhile, a militant group in Canada has given a threat call to India demanding closure of the India High Commission at Ottawa, the Times Now reported.
Back home, Trudeau's travel delays has stirred a debate about the crumbling nature of Canada's state infrastructure.