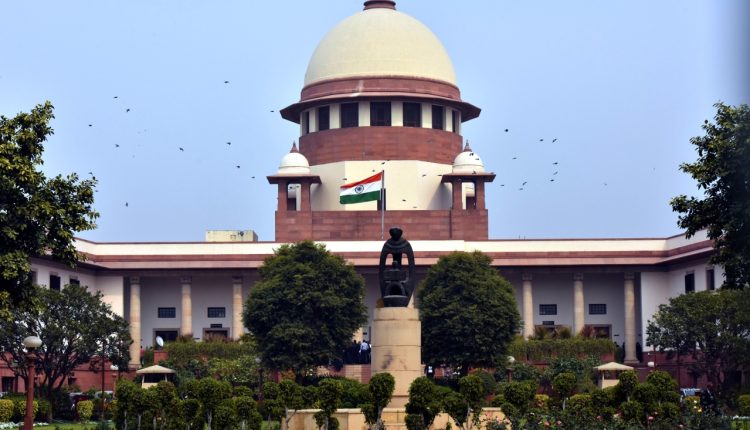 New Delhi: A five-judge constitution bench of Supreme Court has declared that its 2014 judgment, which struck down Section 6A of the Delhi Special Police Establishment Act 1946 granting immunity to central government employees at the joint secretary level and above from probe in corruption cases, will have retrospective effect.
"The judgment in Subramanian Swamy will have retrospective effect. Section 6A of the DSPE Act will be considered as having been not in force from the date of its insertion," the constitution bench of Justices Sanjay Kishan Kaul, Sanjiv Khanna, Abhay S Oka, Vikram Nath and JK Maheshwari said on Monday.
This means that senior government officials involved in corruption cases cannot demand protection from coercive measures for the period between September 2003 , when the impugned law was framed, and May 2014, when the SC judgment invalidated the need for prior sanction.
Section 6A of the DSPE Act required the Central Bureau of Investigation (CBI) to obtain prior sanction from the central government to investigate corruption cases against an officer of the rank of joint secretary and above.
The bench further clarified that Section 6A was a procedural provision and that the 2014 decision on its validity had nothing to do with the applicability of Article 20(1), which lays down that no person shall be convicted of any offence except for violation of a law in force at the time of the commission of the alleged act.
The issue was first raised to the Supreme Court when the CBI approached it challenging a Delhi High Court order. A five-judge constitution bench in 2014 termed Section 6A a "discriminatory" provision that "impedes tracking down the corrupt senior bureaucrats". Later in 2016, a two-judge bench in 2016 referred the questions whether there can be a deprivation of such immunity by a retrospective operation of a judgment of the Court, in the context of Article 20 of the Constitution of India, to a larger bench.