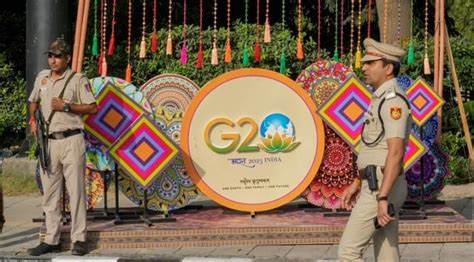 New Delhi: The efforts of the Delhi Police cops during the G20 Summit have not gone unrecognised by Prime Minister Narendra Modi, who is likely to have dinner with them this week.
According to reports, Delhi Police Commissioner Sanjay Arora has sought a list of personnel from each district from constables to inspectors who did an excellent job during the summit last weekend.  The list is expected to have 450 personnel, who, along with Mr Arora, are likely to have dinner with the Prime Minister at Bharat Mandapam, which was the venue of the G20 Summit, NDTV reported.
This is not the first time PM Modi will be recognising the efforts of people involved in a major achievement. In May, ahead of the inauguration of the new Parliament Building, he had felicitated the labourers involved in its construction.
Earlier this week, Sanjay Arora also awarded the Commissioner of Police's special commendation disc and certificate to some Delhi Police personnel for their contribution to the G20 Summit.
The order announcing this, which was dated September 11, said, "The smooth, professional and precise execution of the colossal G20 arrangement, which saw participation, commitment and contribution from the entire rank and file of Delhi Police, was made possible only by the shared sense of pride and ownership in the overall objectives of the mega arrangement by every participant."
The Delhi Police had a difficult task on their hands both before and during the summit.  To ensure the highest levels of security and secrecy, the Special Protection Group and Delhi Police personnel also used code words for the hotels where the leaders and their delegations were staying.
Here are some code names
'Pandora' – ITC Maurya Sheraton, where US President Joe Biden was staying.
'Samara'  – Shangri-La, where UK Prime Minister Rishi Sunak and his wife, Akshata Murthy, were living.
Rajghat – Rudpur
Pragati Maidan – Niketan.