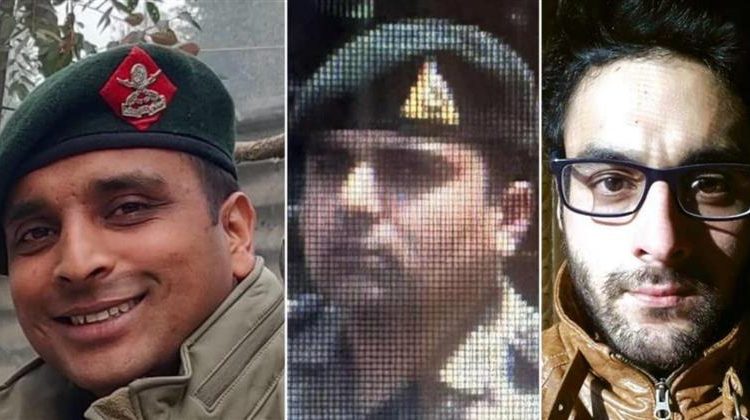 Srinagar: Srinagar: A colonel and a major of Rashtriya Rifles unit of Indian Army and a Deputy Superintendent of Jammu & Kashmir Police were killed during an encounter with terrorists in Anantnag district, officials said.
Col Manpreet Singh, Major Aashish Dhonchak and DSP Himanyun Muzamil Bhat lost their lives during the gunfight. Col Manpreet was the commanding officer of 19 Rashtriya Rifles unit.
Two terrorists were also killed, reported NDTV. The operation is still underway.
The three bodies have been retrieved from dense forests of Kokernag area in Anantnag, reported NDTV.
Cheetah helicopters of the Army had to be used for surveillance and evacuation operation at the encounter site.
According to sources, the Army and police launched a joint operation late on Tuesday night after receiving information about presence of terrorists.
The Army troops and police faced heavy shelling from the terrorists.
Once the three officers were injured, reinforcement was rushed to the area. But as the terrorists were well entrenched, those injured couldn't be evacuated immediately, according to sources.
This is the second encounter in the last 24 hours. A soldier was earlier killed and three security forces personnel were injured during another encounter with terrorists in Jammu & Kashmir's Rajouri district, police said.