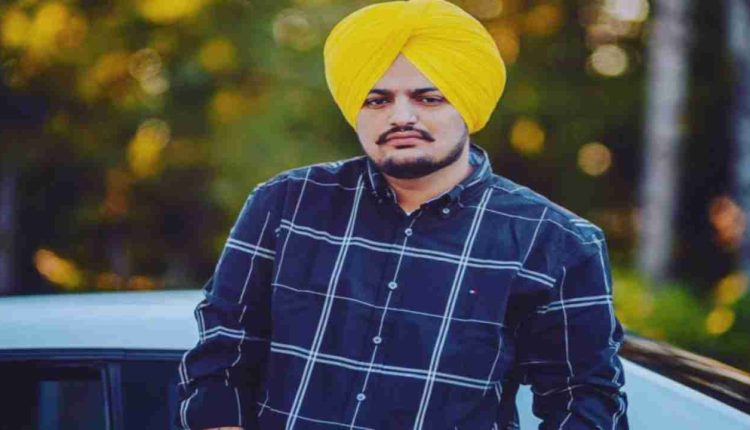 New Delhi: Jupinderjit Singh's book on the life and murder of popular Punjabi singer Sidhu Moosewala. Singh's book, titled "Who Killed Moosewala? The Spiralling Story of Violence in Punjab" will be developed into either a movie or a series. Production house Matchbox Shots, also behind filmmaker Sriram Raghavan's hit movie Andhadhun and most recently produced Hansal Mehta's crime series Scoop, has acquired the rights for it. The book, which was published in June this year, offers a spine-chilling account of crime, fame, and tragedy in the life of Shubhdeep Singh Sidhu, who was famously known as Sidhu Moosewala.
"The book delves into the ominous influence of drugs and the eruption of violence driven by gangsters' growing dominance in Punjab. The narrative is more than just a mystery; it paints a comprehensive picture of the dark underbelly of an industry often glamourised but rarely understood," according to a statement.
The author expressed his excitement and said the book generated a lot of interest from various production houses after its publication. "I was really impressed with the kind of work Matchbox Shots is producing, and I am thrilled that they have taken the rights to the book to develop it further," he was quoted as saying by News18.
Shubhdeep Singh Sidhu, 28, popularly known as Sidhu Moosewala, was shot dead in Punjab's Mansa district on May 29, 2022. The singer-rapper enjoyed a cult following in India and abroad with songs like So High, Same Beef, The Last Ride, Just Listen and 295.
"We have always found the macabre relationship between the music industry and gang wars in Punjab extremely intriguing. With Jupinderjit's book 'Who Killed Moosewala?' we know we have a strong backbone for our story," said Sarita Patil of Matchbox Shots. "The story is an intricate interplay of crime, fame, and music in Punjab, a narrative that demands contemplation and understanding," she added.
The untitled project will be led by Matchbox Shots' Dikssha Jyote Routray.