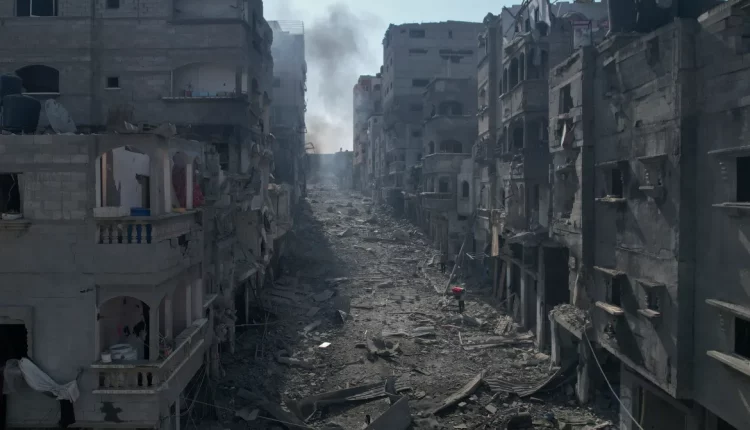 New Delhi: Nearly a month after Palestine militant organisation Hamas attacked Israel, the war continues to take a heavy toll on innocent civilians.
In the latest strike, more than 30 people have been killed in Israeli bombing on a refugee camp in central Gaza on Saturday night, the Hamas-run health ministry claimed.
"More than 30 (dead) arrived at Al-Aqsa Martyrs Hospital in Deir Al-Balah in the massacre committed by the occupation in Al-Maghazi camp in the central Gaza Strip," a health ministry spokesperson said in a statement.
Hamas further said Israel had "directly" bombed citizens' homes, and that most of the dead were women and children.
"An Israeli air strike targeted my neighbours' house in Al-Maghazi camp, my house next door partially collapsed," AFP quoted journalist Mohammed Alaloul, who works for Turkish Anadolu Agency, as saying.
Alaloul told the news agency that his two sons, aged 13 and 4, and his brother were killed in the attack, while his wife, mother and two other children were injured.
An Israeli military spokesperson said they were looking into whether Israel Defense Forces were operating in the area at the time of the bombing.
According to the Hamas health ministry, around 9,480 Gazans, mostly women and children, have been killed in Israeli strikes and the intensifying ground campaign.