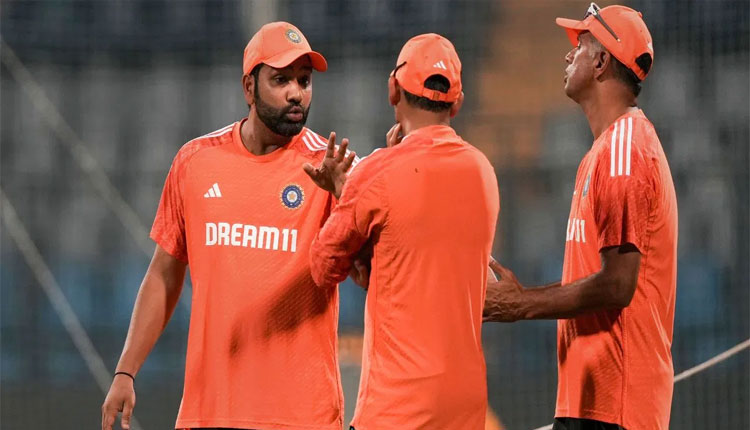 Ahmedabad: Ashwin Poised to Substitute Siraj in Playing XI for World Cup FinalIndia and Australia will collide in the highly anticipated climax of the Cricket World Cup on Sunday at the Narendra Modi Stadium in Ahmedabad, the largest cricket stadium worldwide. All attention will be fixed on this high-stakes confrontation as both teams compete for the coveted championship.
In a press conference convened on Saturday, Rohit Sharma, India's skipper, tackled the issue of team selection for the ultimate match. While he maintained secrecy about the precise playing XI, there are strong indications that the seasoned spin bowler Ravichandran Ashwin may be incorporated into the lineup.Ashwin took part in the tournament's opening match but was excluded from the subsequent matches. Nevertheless, his recent practice sessions and the team's requirement for a skilled spinner have spurred speculations about his possible comeback.
When asked about Ashwin's potential inclusion, Rohit divulged that the final decision would be made after evaluating the pitch conditions. He acknowledged the team's strength in having a pool of 12–13 players, underscoring that the ultimate selection will be grounded in the team's best interests.Concerning the pressure surrounding the final match, Rohit maintained a composed and tranquil demeanor.
He conveyed his desire to concentrate on the team's strengths and uphold a positive and relaxed ambiance."I am cognizant of the atmosphere prevailing outside," Rohit affirmed. "However, I intend to remain by my team's side and concentrate on our strengths. There is no pressure on the team, and we aspire to sustain this serene ambiance."
Rohit's leadership and the team's collective determination will be pivotal in ascertaining India's fate in the World Cup final. With Ashwin's potential inclusion introducing another dimension to the team's strategy, the stage is primed for a captivating climax.