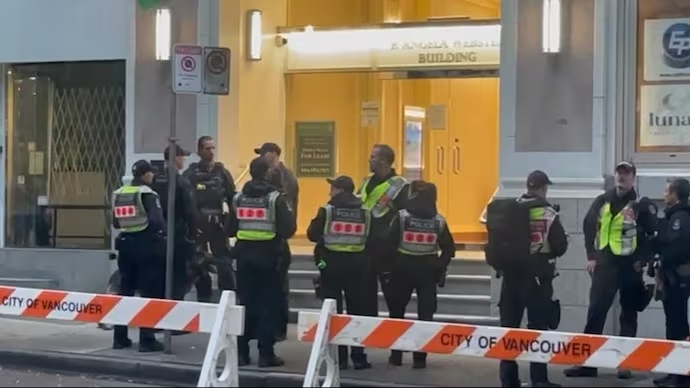 Toronto: In view of protest calls by Khalistani group Sikhs For Justice (SFJ) in Canada, the local administrations have arranged high security outside Indian Missions at Ottawa, Toronto and Vancouver.
Barricades were set up, local and federal police personnel were deployed to keep a strict vigil, India Today reported.
The extremist outfit called on its members for a protest outside Indian diplomatic missions in major Canadian cities days after Canadian PM Justin Trudeau alleged New Delhi's 'potential link' to the murder of Khalistani terrorist Hardeep Singh Nijjar in British Columbia.
Jatinder Singh Grewal, a director of Sikh for Justice in Canada, told Reuters that his organisation will lead the demonstrations outside Indian embassies and consulates to increase public awareness over Nijjar's killing.
"We are asking Canada to expel the Indian ambassador," Grewal said.
Trudeau said last week Canada was pursuing "credible" intel that agents of Indian government were likely involved in the killing of Nijjar on June 18.
The Indian government dismissed Canada's allegations as "absurd", saying that New Delhi was yet to be provided with any specific proof. Canada, on the other hand, urged India to cooperate in the investigation.