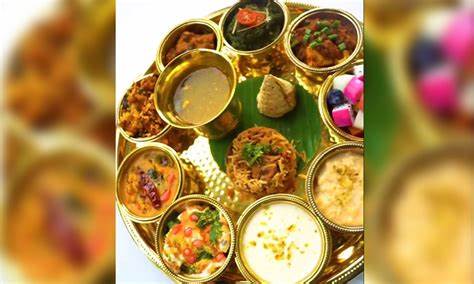 New Delhi/Bhubaneswar: The world leaders, who gathered in New Delhi to attend the G20 Summit, starting Saturday, were served an exquisite Indian vegetarian platter with delicacies from various regions of the country, including Odisha, for dinner on Friday night.
Salad
Tossed Indian Green Salad
Pasta and grilled vegetable salad
Chickpea Sundal
Soup
Roasted Almond and vegetable broth
Vegetarian Main Course
Paneer Lababdar (Uttar Pradesh dish)
Potato Lyonnaise
Subz Korma (Andhra Pradesh dish)
Kaju Matar Makhana
Penne in Arrabiata Sauce
Lentil
Jawar Dal Tadka (Uttar Pradesh dish)
Rice
Pyaz Jeera Ki Pulao (Punjabi dish)
Indian Breads
Tandoori Roti, Butter Naan, Kulcha
Accompaniments
Cucumber Raita
Tamarind and Date Chutney
Mix Pickle
Plain Curd
Dessert
Kuttu Malpua (Uttar Pradesh special)
Kesar Pista Rasmalai (Odisha special)
Warm Walnut and Ginger Pudding
Strawberry Ice Cream
Black Currant Ice Cream
Prime Minister Narendra Modi, US President Joe Biden, British Prime Minister Rishi Sunak, Saudi Crown Prince Mohammed Bin Salman, Canadian Prime Minister Justin Trudeau, and Japanese Prime Minister Fumio Kishida and other world leaders will gather at sprawling Bharat Mandapam in New Delhi's Pragati Maidan for the 18th G20 Summit for the next two days with a tightly packed agenda.
Full schedule for Day 1
9:30am to 10:30am: Arrival of leaders and heads of delegations at the summit venue, Bharat Mandapam, followed by a welcome photograph with the Prime Minister at Tree of Life Foyer. Subsequently, leaders and heads of delegation assemble in Leaders' Lounge, Level 2 at Bharat Mandapam.
10:30am to 1:30pm: The first session, called 'One Earth,' will take place at the Summit Hall at Bharat Mandapam, followed by a working lunch. This session will focus on accelerating climate action through increased mitigation and strengthening the agenda of global net zero emission as soon as possible.
13:30am to 3:30pm: Various bilateral meetings will be held.
3:30pm to 4:45pm: The second session, 'One Family,' will take place in the summit venue after which the leaders return to their hotels.
7pm to 8pm: Arrival of leaders and heads of delegation for dinner, beginning with a welcome photograph on arrival.
8pm to 9pm: During dinner, the leaders will engage in talks over their meal.
9pm to 9:45pm: Leaders and heads of delegation will assemble in the Leaders' Lounge at Bharat Mandapam to bring the day to a close.
Notably, the theme of this year's G20 Summit, which is taking place under India's presidency, is "Vasudhaiva Kutumbakam" or "One Earth · One Family · One Future", drawn from the ancient Sanskrit text of the Maha Upanishad.
(With inputs from Hindustan Times, ANI, NDTV)