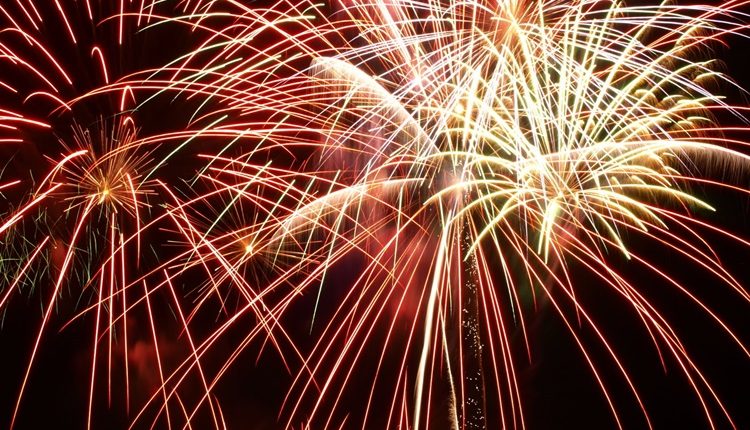 New Delhi: Supreme Court on Tuesday clarified that its earlier directions against the use of barium and banned chemicals in firecrackers are not just meant for Delhi-NCR but also applicable to the entire country.
In 2021, the top court had passed a slew of directions to ensure that banned chemicals are not used in crackers ahead of Diwali. Green crackers are allowed.
The SC issued this clarification while hearing an application seeking directions to Rajasthan to comply with the 2021 order and minimise air and noise pollution during festive season. "At this juncture, no specific order will be necessary in as much as this court in the course of hearing the petitions has passed several orders, where steps have been indicated to minimise and avoid air as well as noise pollution. Hence the said orders will bind every state in the country, including the state of Rajasthan. Therefore, we make it clear that the state of Rajasthan would also take note of this and take all steps to minimise air and noise pollution, not only during the festival season, but even thereafter," LiveLaw reported quoting the order of a bench of Justices AS Bopanna and M M Sundresh.
Justice Sundresh pointed out that there is a wrong perception that only the court has duties when it comes to environmental matters. "It is for everyone to manage air and sound pollution," he noted.
In another hearing, a bench of justices Sanjay Kishan Kaul and Sudhanshu Dhulia ordered an immediate ban on stubble burning in Punjab, Uttar Pradesh, Rajasthan and Haryana to combat Delhi's severe air pollution. "We want this stopped altogether whether you take forceful action or give incentives against burning of stubble but you have to stop it. We are at zero level patience in these issues. This has to be sorted tomorrow so that it does not happen next year."
The apex court expressed frustration over no visible improvement in Delhi's air quality despite claims of a 40% reduction in farm fires. It also criticised the Delhi government for not taking action against neighbouring states though the ruling party is in power there.
It also asked the Delhi Pollution Control Board Chairperson to look into the non-operation of smog towers in the national capital.