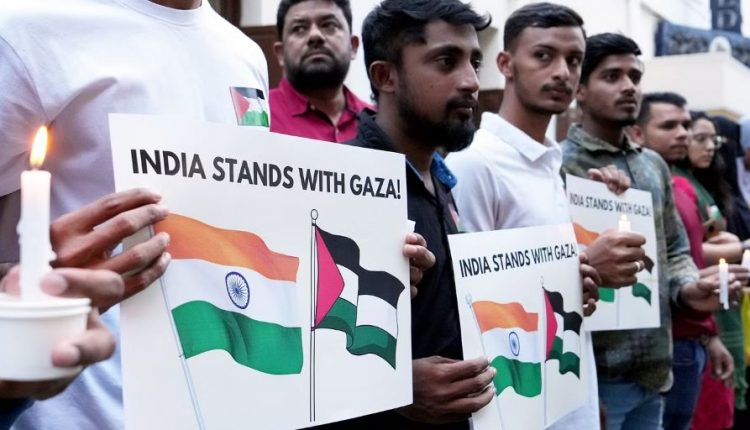 Bengaluru: Bengaluru Police have registered an FIR against a group of people for holding a silent protest in support of Palestine.
People carrying placards and posters held a silent walk on St Mark's Road here on Sunday to show solidarity with Palestinians, reported PTI.
According to a senior police officer, the group did not have permission to stage any protest.
He pointed out that protests in the city can only be held at Freedom Park as per a High Court order, adding that the silent march disrupted pedestrian movement.
"So, based on a complaint received, the FIR was filed against the protesters under sections 149 (unlawful assembly), 188 (Disobedience to order duly promulgated by public servant), 283 (Danger or obstruction in public way or line of navigation), 290 (public nuisance) and 291 (Committing a nuisance after injunction to discontinue) of the Indian Penal Code. Further investigation is underway," the officer said.
This is not the first time that Bengaluru witnessed such a protest since Israel declared war against Hamas after the Palestine militant organisation suddenly launched an attack on Israel on October 7.
On October 17, Bengaluru police took 25 people into preventive custody for organising a flash mob in support of Palestine on MG Road, in front of the Metro station.
Displaying banners and placards, the protesters, under the banner of #BahutvaKarnataka, wore black bands on their mouths as they demanded that Israel should stop bombardment of Gaza and urged the Indian government to withdraw support to Israel.