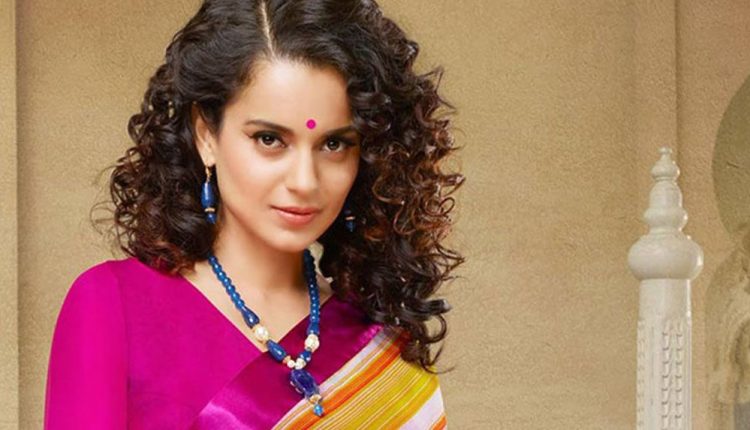 Ahmedabad: Kangana Ranaut is one of the most vocal and opinionated Bollywood personalities.
Not averse to expressing her views on politics, she has been known to be a BJP backer.
She once again made her political leanings clear during a visit to the famous Dwarkadhish temple of Lord Krishna in Gujarat on Friday, praising the BJP-led Central government for making the consecration of Lord Ram's idol at Ayodhya possible 'after 600 years of struggle.'
"With the efforts of the BJP government, we Indians get to see this day after 600 years of struggle. We will establish the temple with great celebration. The flag of Sanatan Dharma should be hoisted all over the world," the actress said after offering her prayers at the temple.
Not for the first time, Kangana spoke about her interest in joining electoral politics.
Asked she will contest next year's Lok Sabha elections, Kangana said: "Shri Krishna ki kripa rahi to ladenge (If Lord Krishna's blessings are there, I will fight)."
Last year, Kangana had said she was willing to fight the 2024 general elections from Himachal Pradesh, if the BJP gives her a ticket.
Kangana urged the government to facilitate a process whereby pilgrims can visit the remains of lost city of Dwarka that was submerged under the sea.
"I always say that Dwarka is a divine city. Everything here is amazing. Dwarkadhish is present in every particle. I become blessed when we see Him. I always try to come here as much as possible to have darshan of the Lord," she said.
"The city of Dwarka which is submerged in water can also be seen from above. I would like the government to have such a facility that one can go underwater and see the remains. For me, the city of Krishna is like heaven," Kangana suggested.
Kangana's upcoming films include 'Emergency', which she herself has directed and produced, besides playing the title role of former Prime Minister Indira Gandhi, and 'Tanu Weds Manu Part 3'.