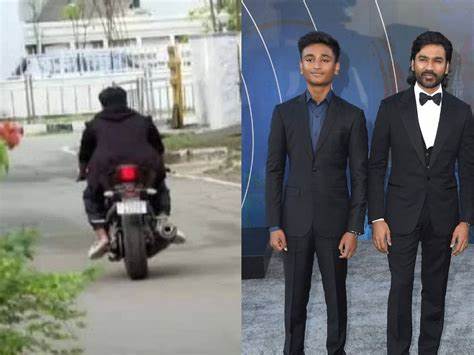 Chennai: Actor, producer and director Dhanush's son Yatra was fined after being caught violating traffic rules.
The elder son of the now-divorced Dhanush and Rajinikanth's elder daughter Aishwarya Rajinikanth is 17 years old, and hence not eligible for a licence.
Police caught him riding a superbike without a licence. To add to the gross violation, the teenager wasn't even wearing a helmet. He was fined by Tamil Nadu Traffic Police, according to a report in The Times of India.
A video, which was subsequently taken down, surfaced on social media showing Yatra wearing a mask while riding a bike at Poes Garden, as an instructor guided him.
On being alerted, the traffic police conducted an investigation, and questioned Aishwaryaa. It was established that the biker was, indeed, the elder son of Dhanush and Aishwarya.
Dhanush and Aishwarya got married in 2004. While Yatra was born in 2006, Dhanush and Aishwaryaa welcomed their second son Linga in 2010.
The couple announced their divorce on Instagram in January 2022.