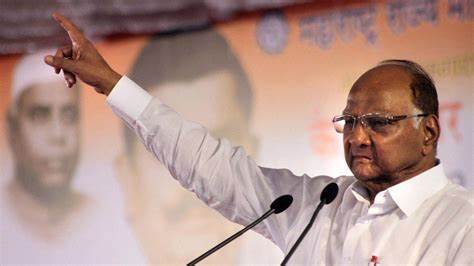 New Delhi: In the wake of a purported certificate showing him as belonging to the Other Backward Classes (OBC) category going viral on social media, Nationalist Congress Party (NCP) president Sharad Pawar on Tuesday said he does not want to hide his caste and that he has never done politics using it as a medium.
NCP MP and Pawar's daughter Supriya Sule dismissed the document, calling it fake.
The NCP chief belongs to the dominant Maratha community, which constitutes more than 30 per cent of Maharashtra's population.
Pawar said he has all the respect for the OBC community, but he does not want to hide the caste he was born in. "The entire world knows my caste, and I have not done my politics based on caste and will not do so. But I will do everything to resolve the issues of the community," Pawar said.
On quota for the Maratha community, the NCP founder said the power to grant reservation is under the ambit of the state and the central governments. "The sentiment of the younger generation about reservation for the Marathas is very intense and it cannot be ignored, but the power to take a decision in the matter rests with the state and the Centre," he said, according to media reports.
The Maratha community has been demanding reservation in education and government jobs. The state has been witnessing agitations over the issue of the Maratha reservation, with protests turning violent in some places recently.