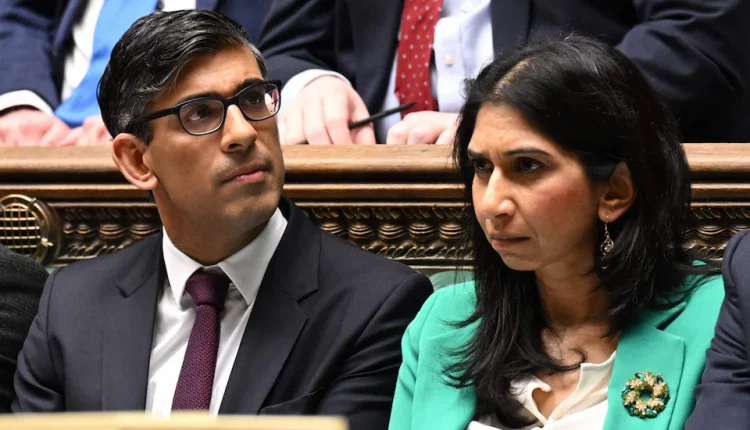 London: British Prime Minister Rishi Sunak has sacked Interior minister Suella Braverman, Reuters reported on Monday quoting a government source.
The strong action against one of his most senior ministers was taken following comments made by Braverman about the police's handling of a pro-Palestinian march.
Braverman defied Sunak by publishing an article in which she attacked the police's handling of a march which was organised in London on Saturday. In the biggest pro-Palestinian rally in the UK since the Israel-Hamas began on October 7, police estimated more than 300,000 protesters marched through central London demanding ceasefire in Gaza.
Critics said Braverman's stance helped inflame tensions and encourage right-wing protesters to take to the streets of London, putting Sunak under pressure to take action.