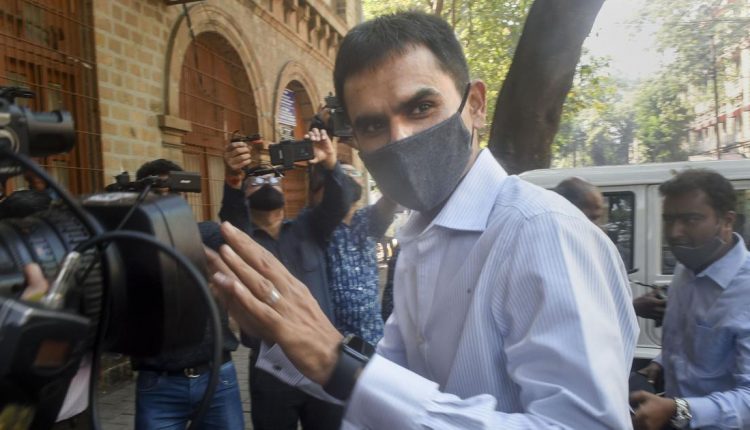 Mumbai: Indian Revenue Service (IRS) officer and former Mumbai zonal director of Narcotics Control Bureau (NCB) Sameer Wankhede on Tuesday submitted an affidavit in the Bombay High Court, referring to an August 21 order of the Central Administrative Tribunal (CAT), in support of his May petition, in which he had sought quashing of the FIR registered by the Central Bureau of Investigation (CBI) against him. Citing the CAT's order, Wankhede's affidavit contended that the entire FIR is based upon then NCB's Deputy Director General (Northern Region) Gyaneshwar Singh-led Special Enquiry Team (SET)'s report, which has been allegedly held to be unsustainable having been conducted by a person who could not be a judge in his own cause.
The affidavit submitted that "the FIR in question is liable to be quashed". The CBI FIR was over allegations that he demanded Rs 25 crore bribe from actor Shah Rukh Khan for not implicating his son Aryan in the October 2021 Cordelia cruise drug bust case.
To support his contention, Wankhede's affidavit referred to CAT's August 21 order, which said while referring to Singh, "Respondent No. 4 (Singh), in our opinion, being actively involved in the investigation could not have been a part of SET, which was constituted to hold an enquiry for the alleged procedural lapses on the part of officials during the seizure and follow up action in connection with the crime".
"It is therefore clear that the SET was not only wrongfully constituted but the findings thereof were unsustainable. Further, the entire CBI FIR, being based on the said findings, is unsustainable especially when the said SET itself has been held to be wrongfully constituted," Wankhede's affidavit said. It further submitted that the continuation of the case against him is "nothing but an abuse of the process of law and it is desirable and expedient in the ends of justice that same may be quashed".