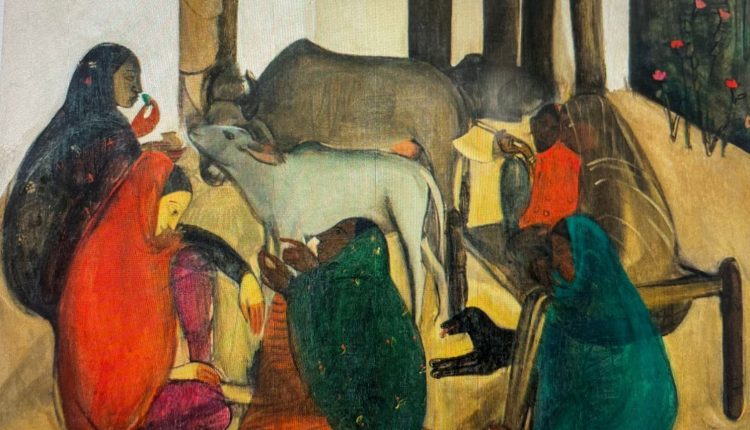 New Delhi: Amrita Sher-Gil's artwork, titled 'The Story Teller,' painted in 1937, fetched $7.4 million (Rs 61.8 crore) at a recent auction, setting a record for the highest price achieved by an Indian artist
SaffronArt, the auction house, organised the sale on Saturday night just ten days after modernist Syed Haider Raza's painting titled 'Gestation' fetched Rs 51.7 crore at Pundole auction house. In a page dedicated to the artwork, SaffronArt said the legendary artist sought to explore the realm of domestic life in 'The Story Teller'.
"The sale of this particular work is an important milestone in the market. However, equally important, is the work itself – it is an exceptional painting as a cornerstone in Sher-Gil's work as such. She is one of India's national art treasures, and this type of work is quite rare to come across for sale," Minal Vazirani, the auction house's co-founder was quoted as saying by NDTV.
Notably, Sher-Gil's works have been auctioned 84 times. Her oldest auction was recorded on MutualArt for the artwork Village Group, sold at the English auction house Sotheby's in 1992.
She was born in Budapest in 1913. Her father, Umrao Singh Sher-Gil, belonged to an aristocratic family in Punjab and was a scholar of Sanskrit and Persian.
Her mother, Marie Antoinette was a Hungarian national and trained opera singer.
The family came to India in 1921 and settled in Shimla. The artist died in 1941, at the age of 28.