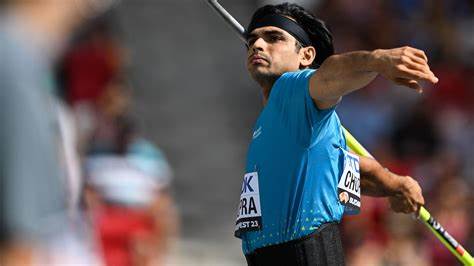 While Neeraj Chopra scripted history yet again on Sunday by becoming the first Indian athlete to win World Athletics Championships gold medal with a big throw of 88.17m in the men's javelin final in Budapest, Kishore Kumar Jena from Odisha couldn't secure podium spot despite putting up an impressive show.
Jena, who had to overcome visa problems to reach Budapest, finished fifth in the championship with a throw of 84.77 metres, also his personal best. His countryman DP Manu finished sixth with 84.14 metres.
This is the first time that three Indians had reached the final of an event in the World Championships.
A native of Odisha's Puri district, Jena was not among the top-tier javelin throwers in India until recently and the remarkable improvement in just six months caught everyone's attention. He notched up three throws beyond the 80m mark in the current season, elevating himself to the ranks of India's top javelin throwers. "This whole thing started after Neeraj's feat. 'If he can do it, so can I' is how every Indian athlete feels these days," Jena had earlier told TOI.
"In 2017, I hit the mark of 72m. From then till 2021, my performance didn't change much. However, in September 2021, I touched 76m for the first time." Incidentally, this was just after Neeraj's Olympic feat.
Jena's last best was at Sri Lankan Championships when he threw 84.38m late last month to win the event and qualify for the Worlds.
Ahead of the final of World Athletics Championships, people in Jena's village Kothasahi in Puri district organised a special puja seeking divine blessings for his excellent performance. Kishore's family offered puja at Alarnatha Temple in Brahmagiri.
Vineel Krishna, sports secretary and special secretary to the chief minister, wrote on 'X', "Kishore Jena, Odisha's Javelin champ, is participating in his first World Athletics Championship Final at Budapest on Sunday. It's a big achievement for the Puri boy Kishore to reach the world stage in spite of all challenges. Let's pray and cheer for Kishore. All the best!"