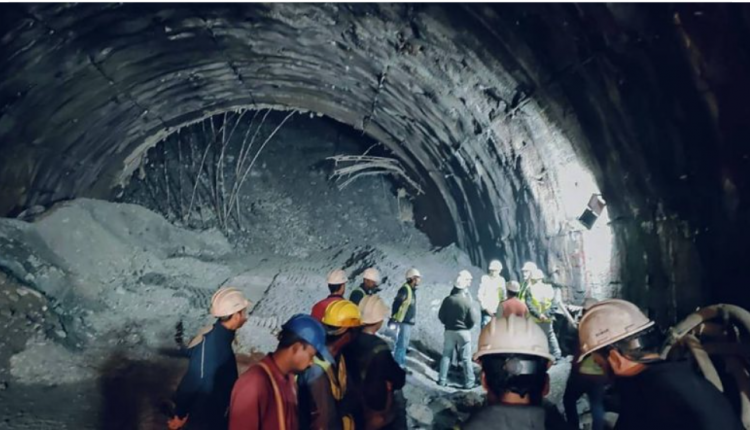 New Delhi: President of International Tunneling Underground Space, Professor, Arnold Dix, who arrived at Silkyara tunnel as a rescue operation to bring out the stranded victims is underway, said on an optimistic note, "We are going to get those men out. Great work is being done here. Our whole team is here, and we are going to find a solution and get them out. A lot of work is being done here. It is important that not only the men rescued but also the men who are rescuing are safe. The whole world is helping. The team here is fantastic. The plans are looking fantastic. The work is very systematic. The food and the medication are being provided properly.
After facing several setbacks, authorities on Sunday (November 19) came up with a new five-point plan to rescue the trapped workers. This plan will involve drilling operations from three sides. There will be a vertical drilling operation taking place from the top of the hill under which the workers are trapped. The efforts to drill horizontally through the debris blocking the tunnel at the Silkyara side will continue, and an operation to drill a small tunnel from the Barkot side will also begin, according to the plans.
Meanwhile, Prime Minister Narendra Modi called Uttarakhand Chief Minister Pushkar Singh Dhami on Monday, to discuss the ongoing operations, the Uttarakhand CMO said in a statement. Modi said that the Centre is providing the necessary rescue equipment and resources and that the workers will be evacuated safely through mutual coordination between the Centre and the Uttarakhand government. He added that the workers' morale needs to be maintained, the CMO said.
Union Minister for Road Transport and Highways Nitin Gadkari visited the spot on Sunday, along with CM Dhami, and reviewed the rescue operations. Gadkari said that if the machines brought in for the drilling work properly, the workers would be rescued in two to three days. In the meantime, those trapped are safe and in good spirits, he said.