With so many brilliant minds spread out in so many spheres over so many decades, any list of achievers from the Utkal University in Odisha capital can only be inadequate. Since a complete list is nearly impossible to prepare, we present a brief list of alumni who have shined bright in their respective fields in recent times.
Dharmendra Pradhan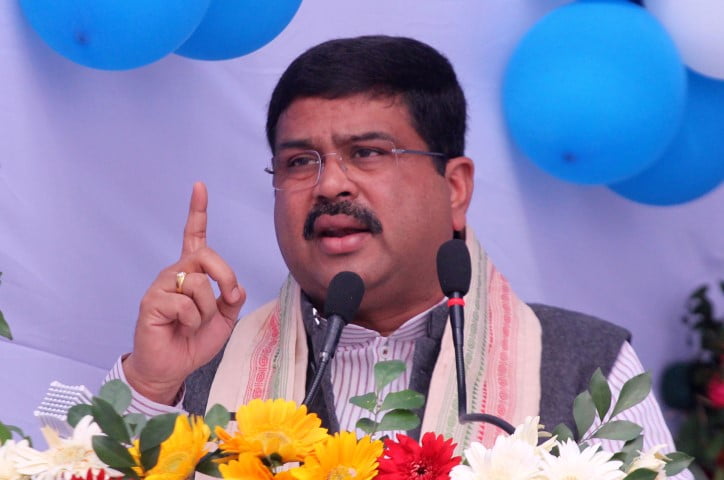 The poster boy of the BJP in Odisha and the Union Minister for Petroleum and Natural Gas, Dharmendra Pradhan is one of the key members of the central cabinet. As the party in-charge of several states, he has been instrumental in the growth of the BJP at the national level. He is the man to watch out for
Lalit Mansingh
Someone with a profile so luminous hardly needs an introduction. For those familiar with diplomatic affairs, Lalit Mansingh is one of the brightest stars among Indian foreign policy experts. India's Foreign Secretary, Ambassador to the United States, High Commissioner to United Kingdom were only a few of his assignments as a career diplomat. At present, he is part of many policy think tanks. He was also a teacher in the post-graduate department of Political Science in Utkal University.
Achyuta Samanta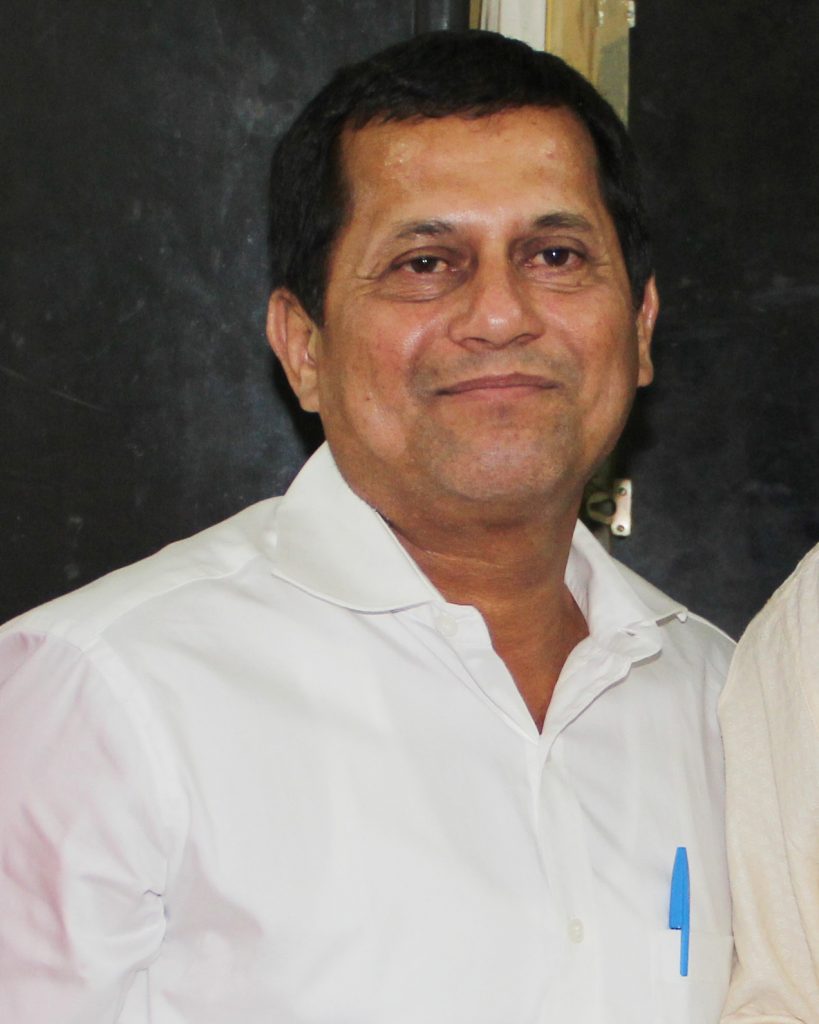 Founder of Kalinga Institute of Teachnology (KIIT) and Kalinga Institute of Social Sciences (KISS), Achyuta Samanta, a 1987 passout from Utkal University, is one of the tallest educational entrepreneurs and social transformers in the country today. He deserves special applause for his dedication to the service of tribal children, 37,000 of whom have benefitted from KISS, a residential tribal institute, so far..
Subroto Bagchi: Entrepreneur, philosopher and writer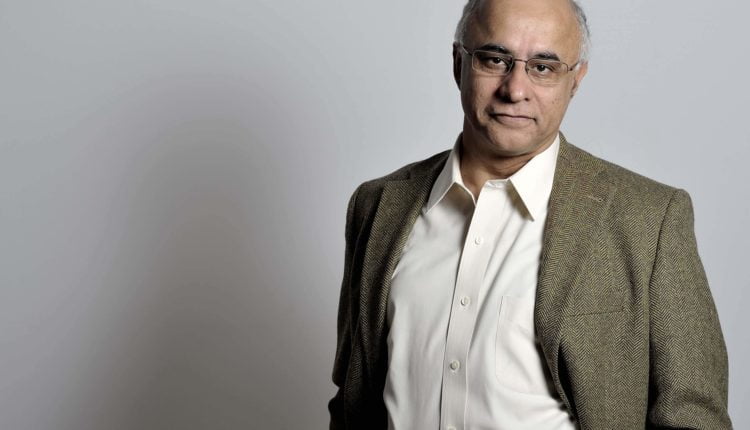 "Everyone is a salesperson by some measure and selling is not a pushy, winner-take-all, macho act. It is an empathy-led, process-driven, knowledge-intensive discipline,'' says Subroto Bagchi in his book, Sell. Who would know this better than Bagchi? Entrepreneur, business leader, thinker, writer and adventurer, this salesman of ideas knows more about businesses than most.
The co-founder of Mindtree, a $ 1 billion global IT services company and former Chief Executive of Wipro's global R&D, Bagchi is now Chairperson of Odisha Skill Development Authority, a position of cabinet minister rank. He is also associated with Swan foundation, which offers knowledge in the area of mental health.
His books Go Kiss the World, Sell, The Elephant Catchers, The Professional, Zen Garden among others are inspirational and a must-buy for professionals with ambition to make it big in the tough world of business. His accomplishments make him one of the biggest gifts of Utkal University to the country. He was a student of Political Science.
Arun Sahoo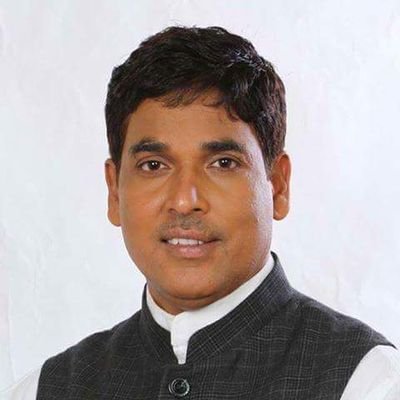 One of the few student leaders from Vani Vihar who made it big in politics, Arun Sahoo is a picture of grit and persistence. The senior BJD leader is currently the Minister for Higher Education and Agriculture in the state. He was one of the key figures in the state government involved in the KALIA scheme for the poor farmers of the state.
Tapan Kumar Chand
A former president of Utkal University Student's Union, Tapan Kumar Chand is currently the chairman-cum-managing director of Nalco. Prior to this assignment, he held the top position in several corporate entities, including Central Coalfields Limited, Rashtriya Ispat Nigam Limited among others. He has been awarded the Honoris Causa D.Litt by the university for his contribution to the nation.
Prashanta Nanda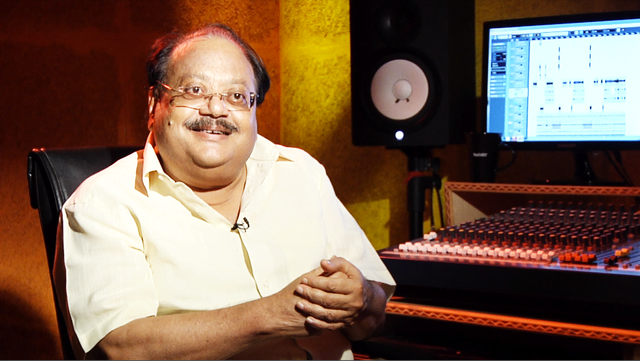 Actor, director, screenwriter and lyricist, the versatile Prashanta Nanda is the most wonderful gift of Utkal University to Odia cinema. He is a politician now, but his primary identity for people in the state remains that of an actor. Debuting with 'Nua Bou' in 1962, he went on to act in a Hindi film 'Naiyya' in 1979. A national award winner for films, he also was a minister in the state government.
Aruna Mohanty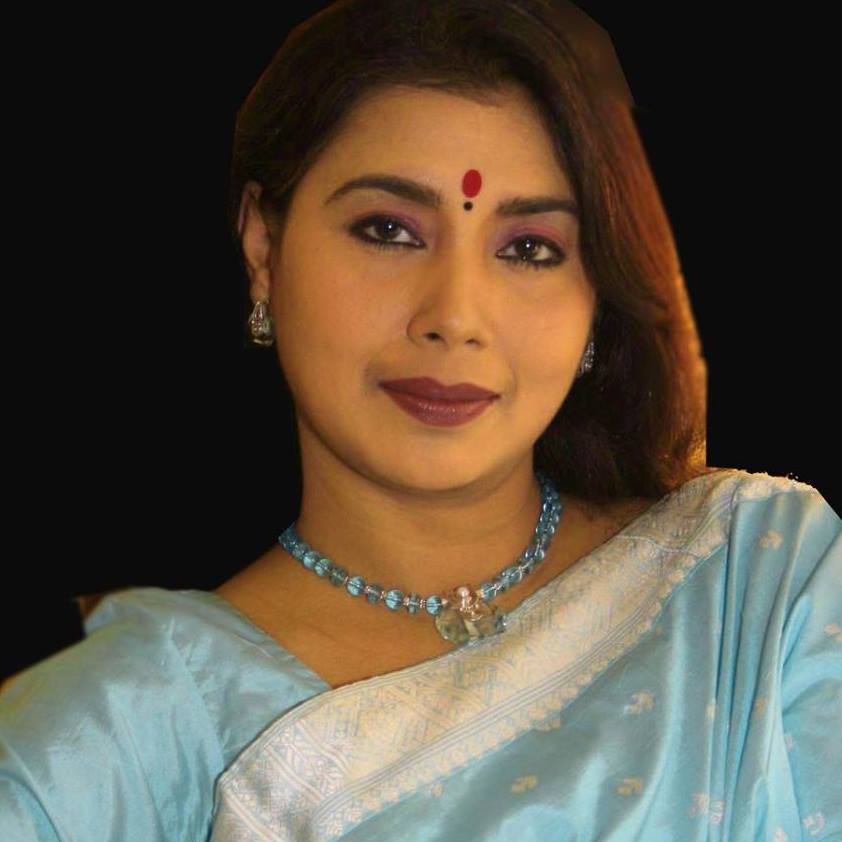 She might well be Odisha's cultural brand ambassador. Aruna Mohanty, the finest among Odishi dancers, is a well-known name among connoisseurs of traditional dances across the world. Her presentations, solo or in group or at lecture demonstrations, combine deep research and innovation. A Padmashree awardee, she is also the winner of the Central Sangeet Natak Academy Award and state Sangeet Natak Academy Award.
Harun Rashid Khan
If rural credit and microfinance in the country is on the right track, a big part of the credit should go to Haroon Rashid Khan. The former deputy governor Reserve Bank of India and executive director at the same organisation earlier, Khan headed a committee on the basis of the recommendation of which RBI issued guidelines to expand banking outreach through Business Facilitators and Business Correspondents. Of course, this is only one achievement among many of this Political Science student from Utkal University. During his stint at the apex bank he handled several responsibilities, from foreign exchange to payment systems.
Santrupt Mishra
CEO of the Year, India's most trusted CEO, NIPM Ratna and much more. Going by the awards and accaims, Santrupt Mishra is among the best business managers of the country. Under his leadership, Birla Carbon transformed into a global brand in carbon black from a local one and the Aditya Birla Group emerged as a strong employer brand. It has been recognised as so through awards. He makes Utkal University proud through his achievements.
Kanhu Charan Lenka
Former Union minister Kanhu Charan Lenka is not captured in whole if considered as a political player only. A minister in the Narasimha Rao cabinet, All India Congress Committee observer for several states, chairman of Congress election campaign committee and so on — these achievements don't overshadow his other roles as a champion of the farming community and the socially disprivileged. The many awards he received for both bear testimony to his wider interests.
Kumkum Mohanty: Cultural Colossus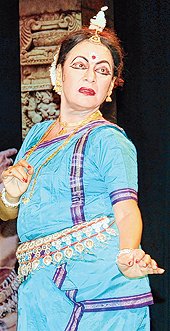 If awards are a measure of achievement, few match Kumkum Mohanty. The renowned Odishi dancer, a Padmashree awardee, she is also the winner of the Sangeet Natak Academy award, Guru Kelu Charan Mohapatra award among others. She was also conferred the Nrityangada Samman.
However, she is much more than these awards. This former student of Political Science at Utkal University is the unofficial brand ambassador for Odisha's culture. Trained by the legendary Kelu Charan Mohapatra, Kumkum has been passionate about Odissi's recognition as the third stream of classical Indian dance, other than Hindustani and Carnatic. She is the founder of dance school Gita Govinda.
She straddled two careers — of an administrator and a dancer–with ease. She was an officer of the Indian Allied Services and served as special secretary (culture) to the government of Odisha in one of her official assignments. As the chief executive of Odissi Research Centre she gave new orientation to the dance form.
Priyambada Mohanty Hejmadi: Person With Many Gifts
Padma Shri Priyambada Mohanty Hejmadi wears many hats: classical Odissi dancer, art writer, biologist and academician. A former vice chancellor of Sambalpur University, she is also a fellow of the Indian Academy of Sciences. She was awarded Padma Shri in 1998 for her contribution to science and technology. She received the prestigious Odissi Nrutya Samman in 2013. She has a book on the dance – Odissi, An Indian Classical Dance Form — to her credit.
Prasad Harichandan: Politician With Promise
Former Odisha Pradesh Congress Committee chief, youngest minister of state, chief whip of the Congress Legislative Party, three-time legislator, student leader and more. Prasad Kumar Harichandan is one of the brightest politicians in the state. His brilliant oratorical skills and grasp over facts set him apart from other politicians of his generation. The former lawmaker from Satyabadi, who is also an efficient organiser, was the president of Utkal University Students Union.
Bijay Patnaik: Pride of a Utkal University
The former chief secretary of the state, who was also the principal secretary to the chief minister between 2004 and 2010, was instrumental in attracting investment to the state. The amiable Patnaik is into teaching after retiring after 37 glorious years as a career bureaucrat. He was president of the proposed Vedanta University project but quit as it failed to make headway.