Bhubaneswar: The decades-old Lingaraj Market complex in the Old Town here was bulldozed during a demolition drive jointly carried out by Bhubaneswar Municipal Corporation (BMC) and Bhubaneswar Development Authority (BDA) on Friday.
Four JCB machines were engaged for the demolition drive and a platoon of police force deployed at the spot to maintain law and order.
Shopkeepers, however, have expressed displeasure over the structures being razed, which they alleged was done only two days after a decision was taken in this regard by the authorities.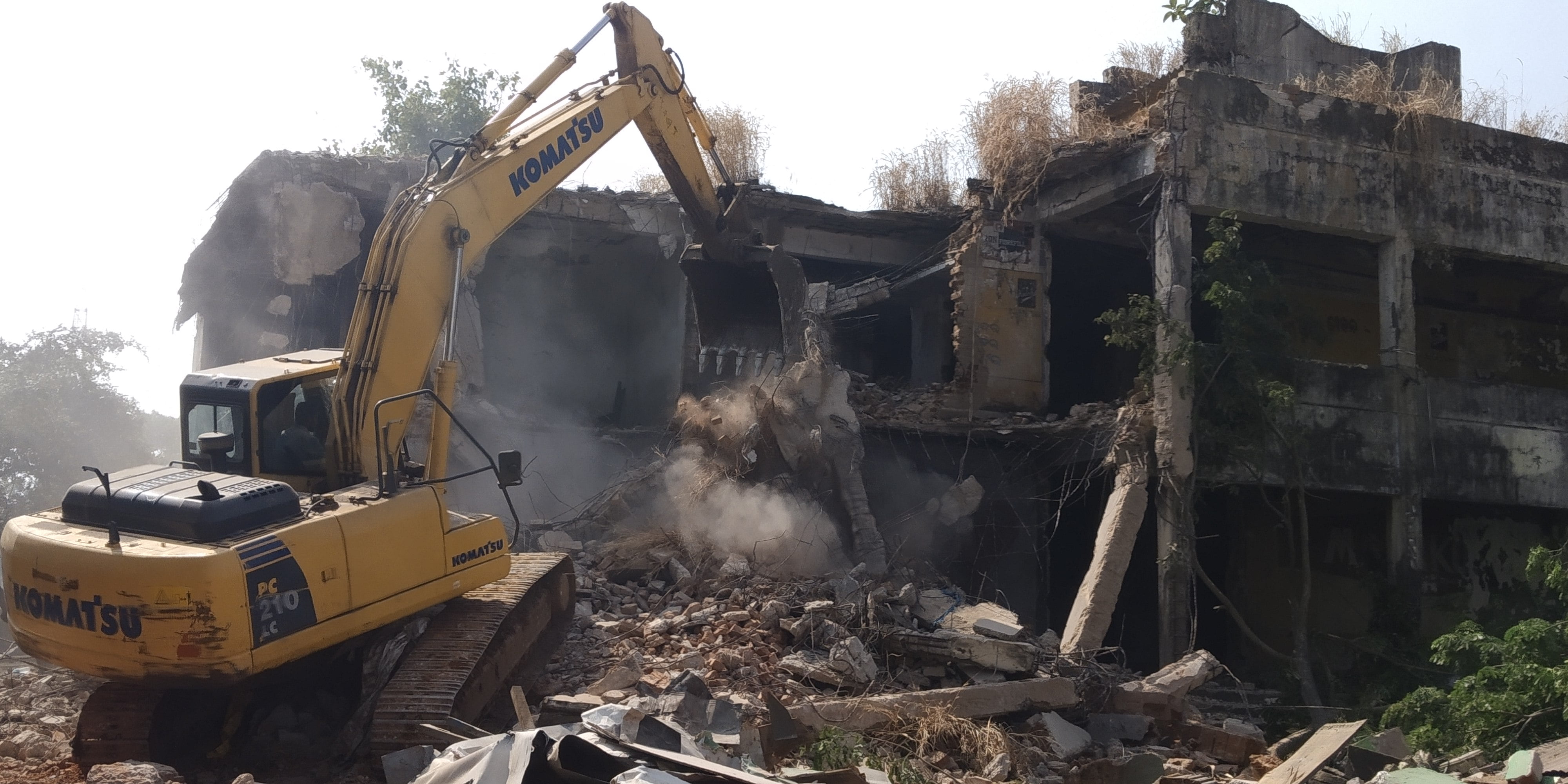 "Many of us had no information about the drive and therefore, could not vacant the shops," a shopkeeper said.
The shopkeeper alleged that though the minister concerned had assured to provide them alternative place for houses/business to the 38 traders, only six have been compensated so far. The demolition drive was to begin only after all had been provided alternative place, the shopkeeper added.
In 2013, the BMC had earlier declared the market complex as 'unsafe' and later announced that it would be demolished. The traders were asked to shift to new market complex established by the Odisha Tourism Development Corporation behind the Anantavasudev Temple. However, they were reluctant and sought more time. 
The construction of the Lingaraj Market Complex started in 1985. Shops were handed over to traders in 1987. There were 102 rooms in the complex. While 100 rooms were rented to traders, the civic body used two for running an office and storing chemicals such as bleaching powder for cleaning.