Bhubaneswar: Among the many attractions at the ongoing 14th Tohsali National Crafts Mela is Tussar jewellery.
"We have all seen and worn Tussar silk sarees but for the first time, we have come across jewellery made of the same material. It is really very beautiful and light-weight. What is more, it is washable also," said Karishma, a college student. The price of jwellery items, mostly earrings and neck pieces, made from Tussar is in the range of Rs 200 and Rs 500.
"We have brought these jewellery to the mela for the first time. Visitors are really appreciating it. Earrings and matching neck pieces are available in different colours. Most of our products are already sold out. Since it does not take much time, we are making these on demand," said Mamina Nayak, an artisan from Keonjhar.
Explaining the procedure, she said, "To kill the silkworms, the cocoons are dried in the sun. A variation of the process exists in which the silkworms are allowed to leave before the cocoons are soaked in boiling water to soften the silk and then reeled. Single-shelled, oval-shaped cocoons are collected and then boiled to extract the silk yarn."
"After boiling, the cocoons become softer. Then we make earrings etc," she added.
Tussar silk sarees are also available in her stall in the price range of Rs 2,000 to Rs 5,000.
In another stall, a golden colour Tussar silk saree with Pattachitra painting is a centre of attraction. The price of the saree is Rs 22,000.
"We have been seeing Pattachitra paintings on frames only. Now-a-days, you can see Pattachitra painting on kurtas and sarees. As per demand, we are now doing theme-based paintings on sarees and kurtas. We are giving importance to composition," said Jyoti Prakash Mishra, a painter. Jyoti is a painter by profession and is freelancing. The sarees at the stall are available in the price range of Rs 10,000 to Rs 20,000 each.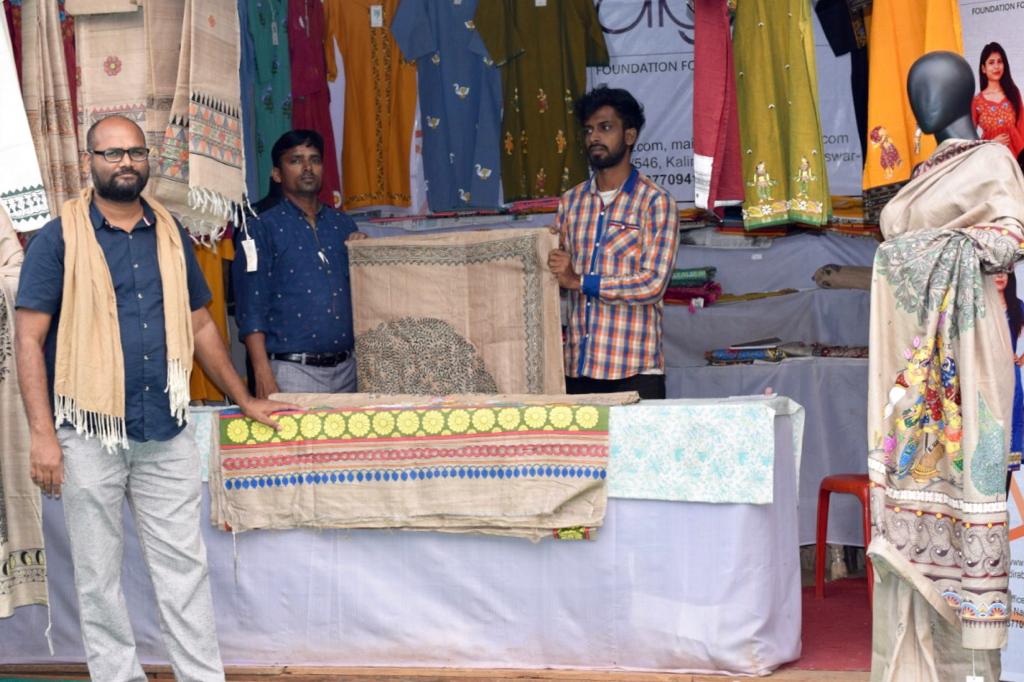 "It takes one month to do paintings on one saree. People are coming to our stall for the art," he added.
"Tussar is a natural fibre, eco friendly and sustainable. It is also durable in nature. It can be preserved for a few generations. It has its own glow and is good for the skin also," said Jyoshna Das, a fashion designer. She also has a stall in the fair.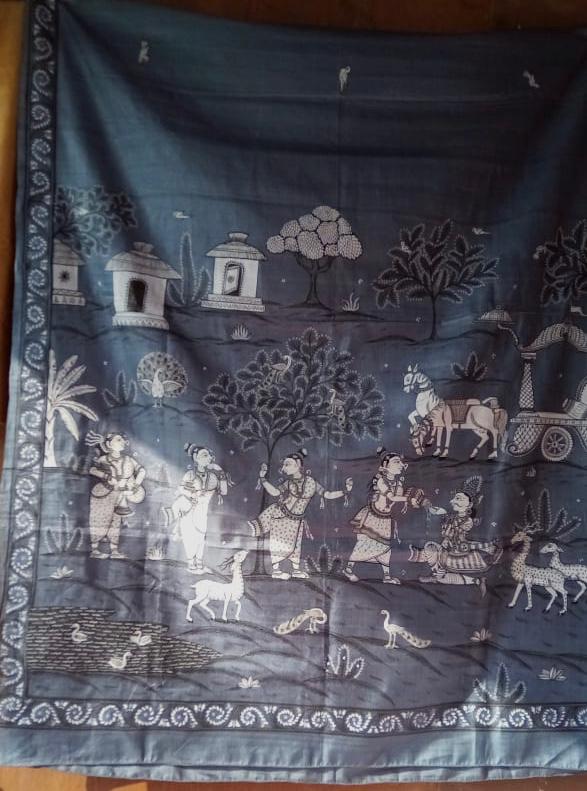 "Tussar Kantia Chaddar has a unique quality of keeping you cool in summer and warm in winter. Our previous generations were using it more," said Jyoshna. Tussar kurtas and sarees are available in the price range of Rs 1,500 to Rs 15,000 in her stall.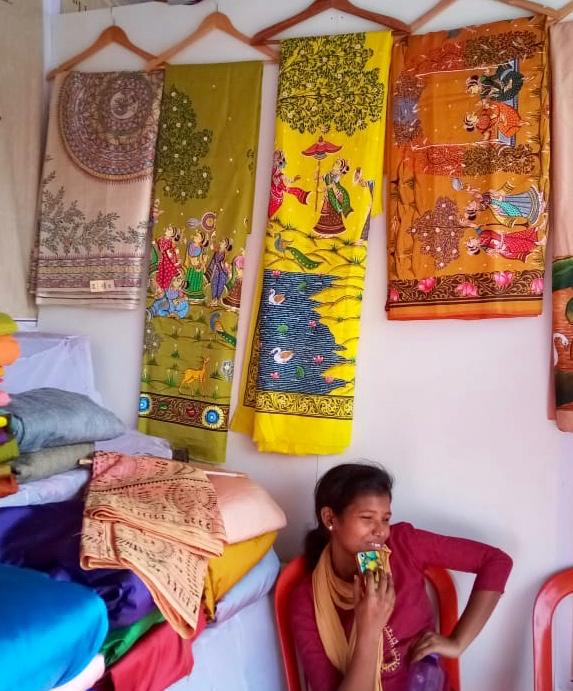 The Toshali National Crafts Mela, organised at the Janata Maidan by the Handlooms, Textile, and Handicrafts Department, Odisha, will conclude on December 27.
It has 500 stalls in which 50 weavers from different states of the country are participating.