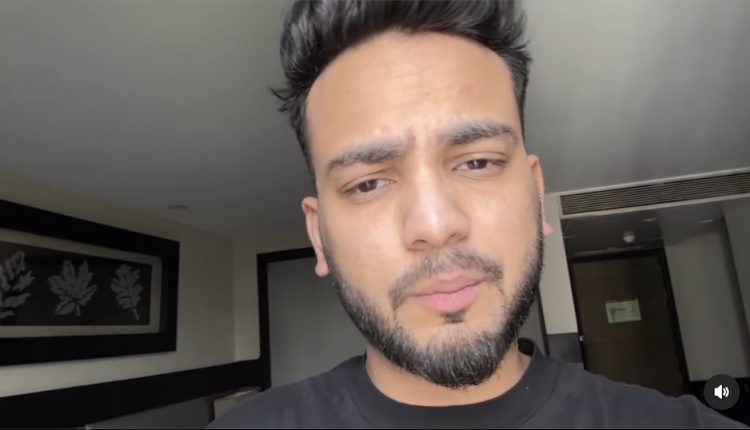 New Delhi: YouTuber and Big Boss OTT2 winner Elvish Yadav who is being questioned in the snake venom case and is accused of using smuggled snakes in a music video, told police that the snakes had been arranged by Bollywood singer Fazilpuria, NDTV reported quoting sources.
Police made a major breakthrough in a snake smuggling racket when they arrested five people with snakes based on a sting operation carried out by the NGO – People For Animals (PFA).
One of the arrested told police that they had arranged the snakes for a party being hosted by Elvish Yadav. Police rescued nine snakes, five of them cobras, from the banquet hall where the party was being held. About 20 ml of suspected snake venom was also recovered.
The 26-year-old celebrity has been questioned twice about his involvement in the sale of snake venom based on the statements of Rahul Yadav, who was arrested for allegedly supplying the venom at rave parties.
Cops have also sought data from Yadav's mobile phone to obtain information about his call logs and past locations, the report added.
Speaking to IndiaToday.in, Fazilpuria said that his name cropped up because of a viral video of  Yadav with a snake around his neck. The singer said that the clip is from an earlier album shoot. "The reason why my name has come up is because of the viral video in which Elvish is seen with a snake around his neck. Maybe the police asked him about this and he might have told them that it was from Fazil Bhai's album shoot," he said, giving further details of the album shooting, which involved Elvish Yadav and other singers from Haryana.
"Actually, I had released a video two days ago, in which I had said that this video is from my album shooting. This has nothing to do with any rave party. Along with Elvish, many other singers from Haryana were also included in this video. It was shot in my village, Fazilpur in Gurgaon. There was a building there in which the entire set was installed. The song, '32 Bore' was released six months ago," Fazil said.
He told India Today that the snakes used in the video were exotic reptiles. "The production people keep the snakes with them. Many times these are needed between shoots. In my song, there are helicopters, there are horses…a lot of things were required, and snake was also an important part. I got them outsourced from a special production house. We used snake for the first time," he said.
Fazilpuria further said that he personally believed Elvish Yadav to be innocent, adding that the Big Boss OTT winner might have been framed by someone.