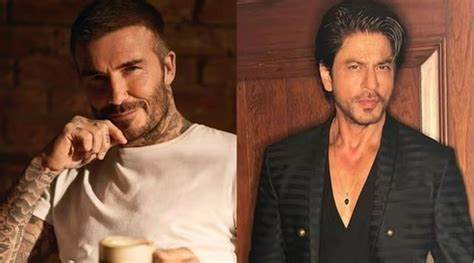 New Delhi: Among many other celebrities, Bollywood superstar Shah Rukh Khan also caught up with former England football team captain David Beckham who was in the country as a goodwill ambassador for UNICEF. He attended the Cricket World Cup semi-final between India and New Zealand at the Wankhede Stadium in Mumbai. From cricketers to actors, Beckham obliged for a picture with everyone.
Taking to social media platform X, Shah Rukh Khan heaped praise on Beckham, labelling the latter as "kind and an absolute gentleman".
However, the 58-year-old also had an interesting piece of advice for the 48-year-old former footballer.
"Last nite with an icon…and an absolute gentleman. Have always been a big admirer but meeting him and seeing how he is with kids made me realise that the only thing that out does his football is his kindness and his gentle nature. My love to your family. Be well and happy my friend and get some sleep…. #DavidBeckham," SRK captioned the post.
After playing professionally for 21 years, David Beckham officially retired from football on May 16, May 2013, playing his final match for Paris Saint-Germain.