From the earliest civilizations to the ancient times, filigree is a long-lost form of art. Most striking for its brilliance, delicate detailing and fine craftsmanship, its distinctive process involves a peculiar technique – carving, moulding, engraving and polishing.
Tiny beads and twisted threads come together to form delicate tracery. The hands of master craftsmen neatly weave spirals, curls and jaals. Once a drop of molten silver, piece by piece, laboriously and patiently, elegant designs take shape.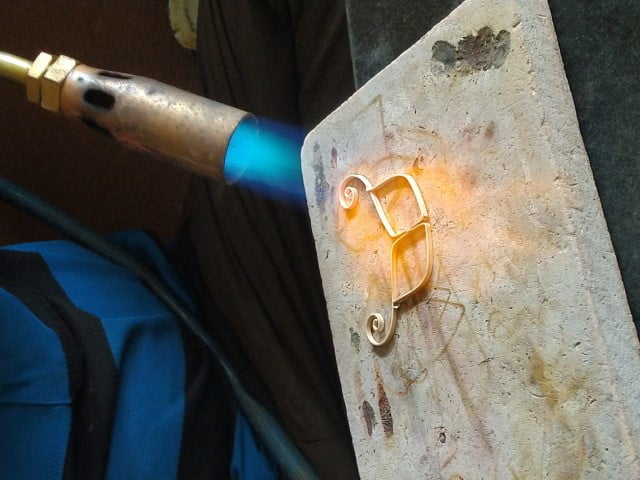 As this ancient art form battles survival in the hands of a few craftsmen families in Cuttack, Odisha, Silverlinings strives to re-engage with it and keep it alive.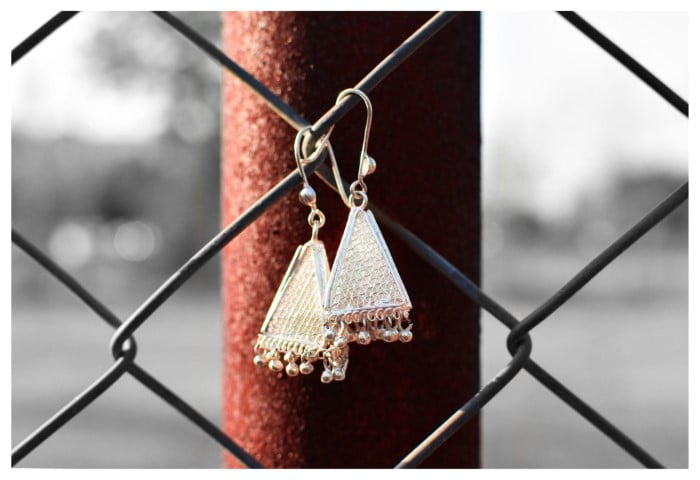 Few brands imbue this century-old legacy of filigree with such elegance the way Silverlinings does. Working with craftsmen, we ensure the soul of this art is truly expressed and its worth appreciated.
Key challenges ahead for "Filigree"
Today, around 60 families in Cuttack are engaged in this craft. Locally known as "Cuttacki tarkasi", the silver filigree of Odisha is world renowned for its delicate artistry and brilliant craftsmanship. Due to lack of structured interventions from the Government and lack of any interest from private players, the art is clearly looking at a possible end. The current families who practice this art are reluctant to allow their next generations to be a part of this.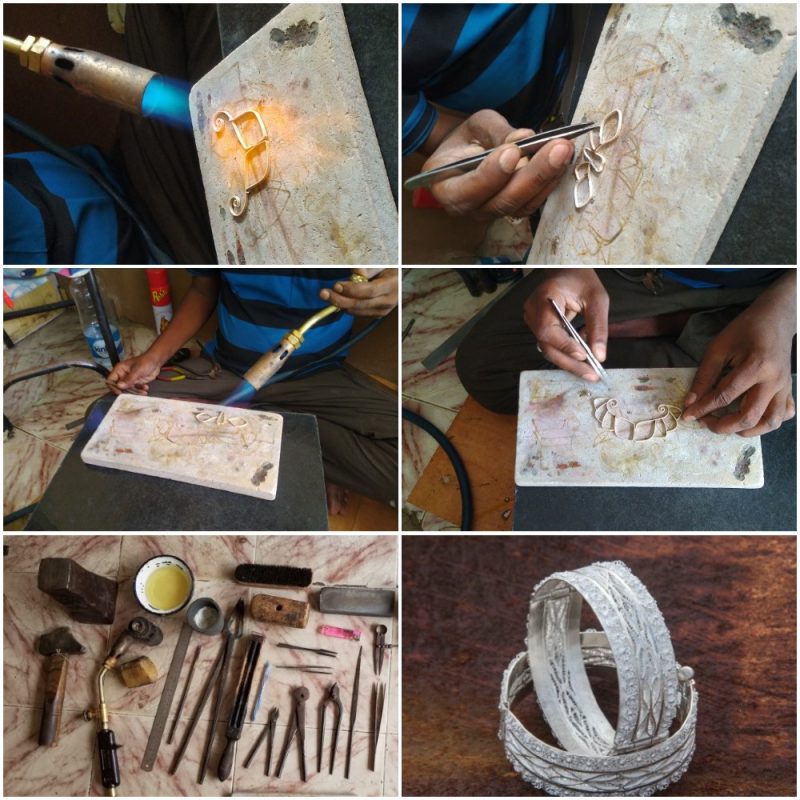 While some industries ceased to exist because of lack of consumer acceptance, here is a case where an industry is looking at its end despite instant consumer acceptance and appreciation and huge hidden demand.
The lack of intervention has created two broad issues.
Relevance – The range of products designed with this art of Filigree has not been changing in line with consumer demands. It is unfair to expect the artists to understand the changing patterns in women's jewellery and make the same. Their core competence remains in creating and not in estimating the demand or finding out the latest in jewellery design or preferences.

Ability to manage demand – The process of making jewellery/artefacts using the art of Filigree involves tedious process of converting silver into fine wires and then converting them into various forms of jewellery. It is important to note that there has been absolutely no technology intervention to improvise this process. Hence the output is more or less the same as it was before. This has seriously impacted the volume output and also the range of things that the artists can produce. Effectively, even if the demand increases, the artists will not be able to meet the volume, given the archaic process that they use to produce the jewellery/artefacts.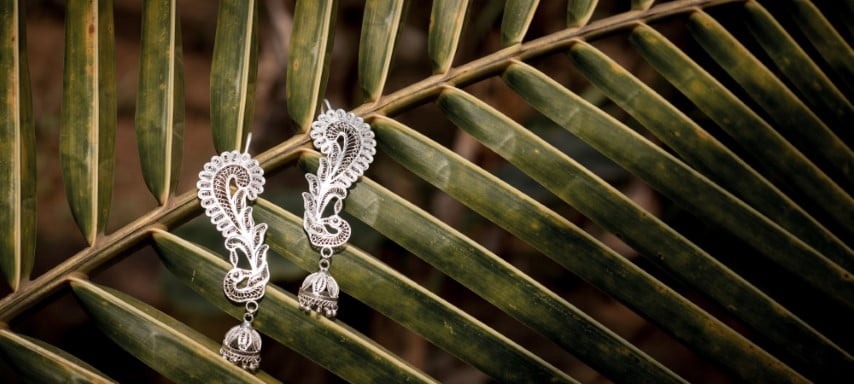 To summarise, we are looking at two challenges that will continue to be major obstacles for this art to grow. The reducing interest level from the artists is resulting out of a perception of being ignored and process inefficiencies.
How is the Silverlinings team dealing with challenges
Keeping in mind the challenges faced by this beautiful age-old art, it was important for the Silverlinings team to achieve the following:
Create a brand that would stand for its quality, range and customer engagement

Bring in new designs to be relevant to the changing preferences of the user groups

Collaborate with key influencers to increase the intensity of promotion
The brand

At Silverlinings, they find inspiration in pure expressions from the ancient art of Filigree. All their jewellery and artefacts are handmade using the finest silver.
The founders, Ashish and Nisha clearly believe that art shouldn't be something so precious that you only place it on a shelf. Nor should design be so far-fetched from our culture, that we're unable to adorn it. Hence, it is important that this beautiful art of Filigree finds newer applications to meet the changing preferences of the user groups across age-groups.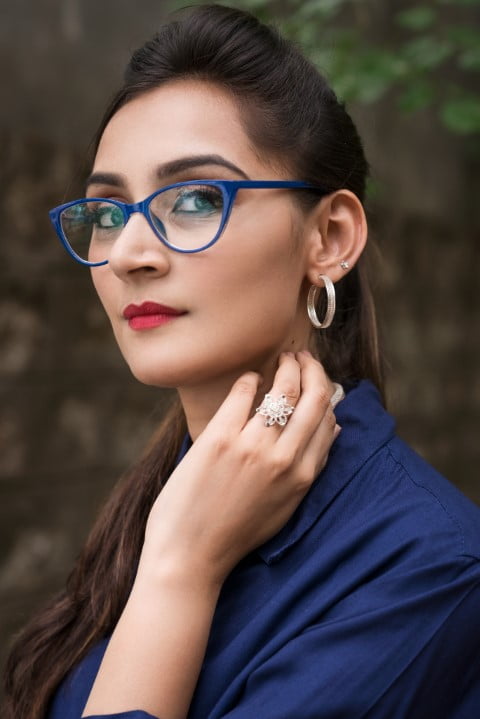 The designs
Silverlinings works closely with multiple designers who apply their mind to create new designs with distinct inspirations. Silverlinings team then filters the ones that go in line with the brand's commitments to its customers. The select few finally reach the artists who ensure that each created piece exudes precision and beauty, bearing the hallmark of excellence in art, craftsmanship.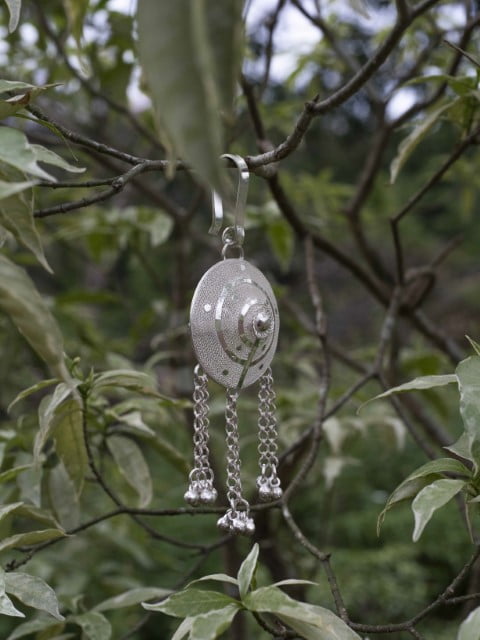 Right collaborations and engagement
Silverlinings intends to actively collaborate with all the major influencers of this age-old art, be it government or online influencers who can promote this art in their respective groups. Right from the beginning of the operations, Silverlinings has ensured that customer engagement remains of the highest standard. It is clearly understood that there are a few who appreciate and stay engaged with India's heritage elements. Hence, while it is important to increase awareness for this art in general, it is equally important to have a strong engagement with the existing connoisseurs. Silverlinings ensures that the buyers of this art are kept engaged in order to maximise word-of-mouth promotion. Here are some of the responses from those who have interacted with Silverlinings.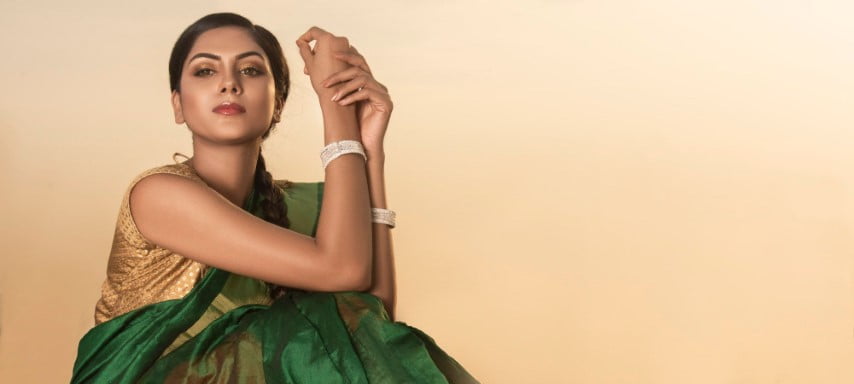 Very beautiful veni just exactly looking like on the picture. Made of silver with small red stone. Work is of very good quality. As I have a lot of Odissi jewelry I know what I'm talking about. During the last several years the top sellers of jewellery in Bhubaneswar have decreased the quality tremendously and you never know what alloy it is made of. So I was very happy to get this piece as it has very good quality and look. Delivery to Delhi was very fast. Thank you. Will definitely buy again.
Ekaterina
Very good design and quality standard is very high. Truly liked it. I liked the service, package and the product. Thanks for the phone call. I am recommending these to my friends and acquaintances .
Punita
Beautifully carved and awesome designs. Well packed with flower petals. Thanks as this is a perfect gift.
Email: [email protected]
Phone: 8790711122
Website: www.silverlinings.in
[This is a sponsored post]