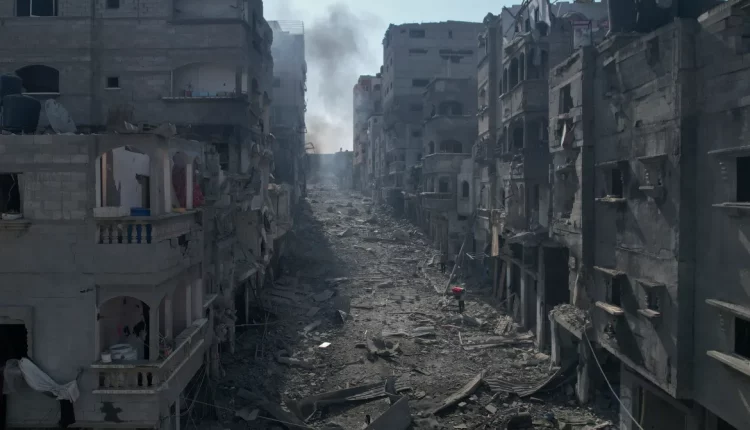 New Delhi: Hamas chief Ismail Haniyeh on Tuesday said that his group is in talks with Qatar and Israel and close to reaching a "truce agreement".
"The movement delivered its response to the brothers in Qatar and the mediators, and we are close to reaching a truce agreement," he said in a statement on Telegram.
Speaking to al Jazeera TV, Hamas official Izzat el Reshiq said that talks underway between the Hamas and Israel are about a temporary truce for arranging entry of aid into the Gaza Strip and a hostages-prisoners swap deal.
He further said that the expected agreement will include the release of Israeli women and children hostages in exchange for release of Palestinian children and women in the occupation's prisons. "The details of the truce will be announced by Qatari officials within hours," el Reshiq said, while also accusing Israel of trying to dictate the terms of negotiations while still attacking Gaza.
On Monday, US President Joe Biden said he believed a deal to free some of the hostages held by Hamas in Gaza in exchange for a ceasefire was close.
Yahya Sinwar, Hamas's leader in the Gaza Strip, has agreed in principle for more than 50 women and children to be released. In return, Israel would pause its military attacks for a specified time each day and release some Palestinians in Israeli jails, Axios reported earlier.
According to AFP, the tentative deal includes a five-day truce, comprising a ceasefire on the ground and limits to Israeli air operations over southern Gaza. In return, between 50 and 100 prisoners held by Hamas and Islamic Jihad – a separate Palestinian militant group – would be released. They would include Israeli civilians and captives of other nationalities, but no military personnel, the report added.