Bhubaneswar: Noted painter Rabinarayan Rath is making sculptures (busts) of Mahatma Gandhi in 150 institutions across the state as part of the 150th birth anniversary celebrations of the Father of the Nation.
He has created beautiful clay sculptures of Mahatma Gandhi by listening to the songs Raghupati Raghav Raja Ram and Vaishnav Jan To Tene Kahiye… on the occasion of celebration of 150th anniversary of Mahatma Gandhi in different educational institutions.
Rath completes the sculpture within 10 minutes, while children sing Gandhiji's favourite bhajans.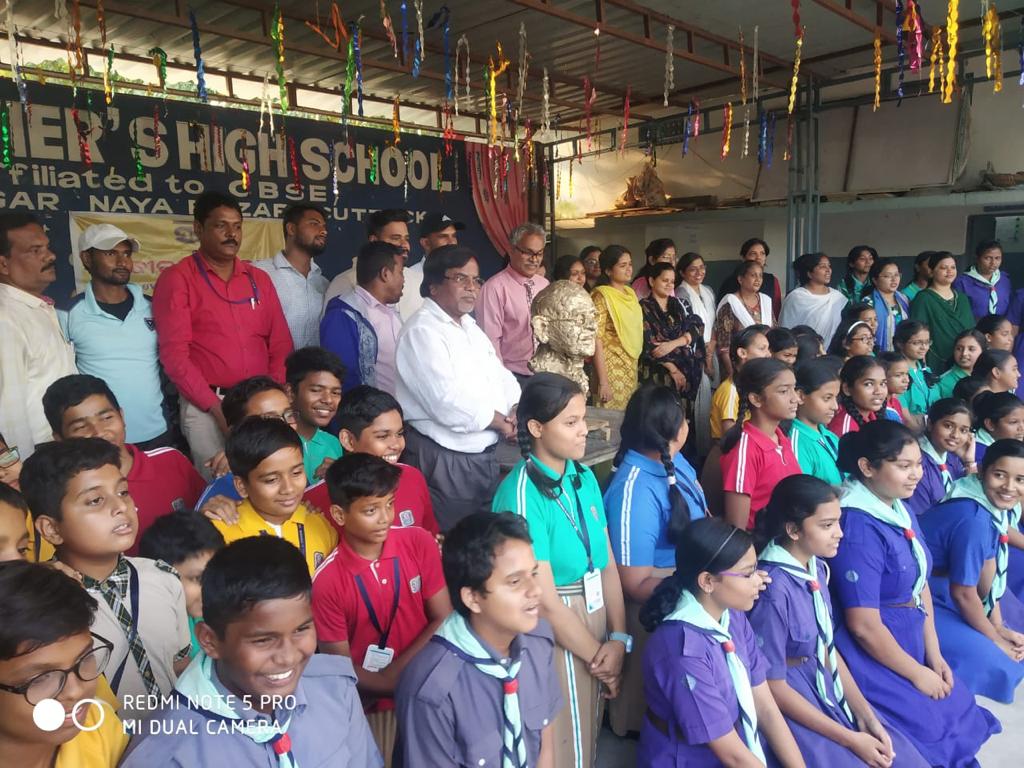 "I want to create feelings for Gandhiji among the people, especially children through my art. People should follow his philosophy. I have decided to visit 150 institutions and make a sculpture of Gandhiji in each one of them," said Rath.
"Till now, I have been to 15 institutions. I started this journey from Swaraj Ashram in Cuttack on October 2. Now I am making sculptures in schools in Cuttack and Bhubaneswar. I will also go other places in Jagatsinghpur, Kendrapara, and Rourkela etc," he added. 
"I love to do portraits. I also do pencil sketches. Mahatma Gandhi's features always dominate my mind. When I listen his bhajans, I get completely immersed in them. This makes it so much easier for me to make the sculptures. My hands move almost with the rhythm of the bhajans. I want to complete this project in three months," said Rath.
"I am also doing paintings of Gandhiji, which I want to distribute among the people," said Rath.
Among the schools where the artist has already made sculptures are DAV School, Krishnamurti World School and Swaraj Ashram in Cuttack.