Jagatsinghpur: When everything is getting hi-tech, why not farming? These days, when animals also have several ailments, precise information on health and disease management can go a long way in helping livestock farmers avoid losses.
Bibhuti Bhusan Mallick (35) of  Bagalpur village under Biridi block in Jagatsinghpur is one such beneficiary.
"I am a graduate and fulfilling my  family needs from the income of goatery and agriculture," said Bibhuti.
Bibhuti is married and has two children. His parents are also living with him.
"After my graduation, I tried a lot to get a private job. "But I did not get one due to lack of technical skills. Then I came back to my village and started helping my father in agriculture work. We had one acre of land," he said.
"I was looking for an expert, to guide me to improve my earnings. Then I got toll-free helpline number 1800 419 8800 of Reliance Foundation (RF)  and the RF information services made me so confident to lease another three acres of land for doing paddy cultivation," said Bibhuti.
"When I was involved in agricultural work initially, I had acquired a technical skill like carpentry work to meet the needs of my family. Apart from agricultural work, I was involved in goat rearing. Initially I had one goat. Now I have 17," he added.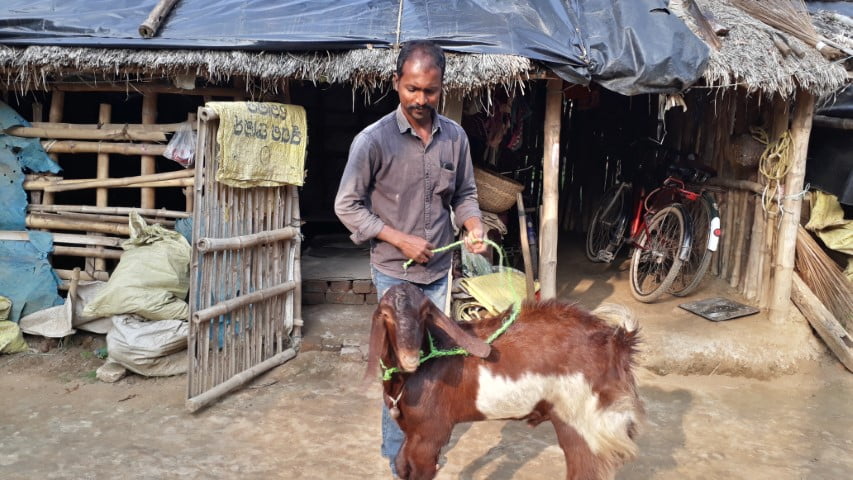 "Earlier, I sold 10 goats at the cost of Rs 4,000 each. All the 10 goats were sold out in a good price for their good health condition. It was possible because of Reliance Foundation Information Services. Since I started goat rearing, I was depending fully on the expert advice given by Reliance Foundation starting from vaccination, feed and disease management etc," said Bibhuti.
"Besides, with the expert advice, our cultivation also improved. I took advice on the selection of paddy seed, pest and disease, fertilizer management etc. I am expecting to get around Rs 40,000 from four acres of land in the kharif paddy cultivation this year," Bibhuti hopes.
"I am really very thankful to Reliance Foundation for their information service for my improved cultivation and a better livelihood. I personally shared the toll-free helpline number with more than 30 farmers," he added.