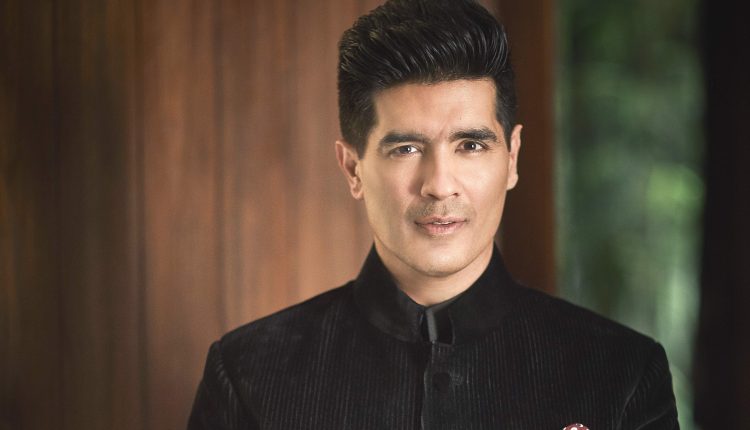 Mumbai: After being in the industry for 30 years, renowned fashion designer Manish Malhotra has made his intention of making and producing films official.
The man who has created several iconic Bollywood costumes over the years on Friday announced his film production house, named Stage 5 Productions.
Manish took to Instagram to recall his three-decade and talk about the purpose of his new venture.
"Ever since my childhood there's a certain calling I've had for Clothes, Colours and Films. I was fascinated by fabrics, textures and music and watched every film wide eyed, longing to be a part of Indian Cinema one day. The fascination with clothes grew me to becoming a costume designer and then to starting my Label after many years. Today after gratifying 3 decades of being in the movies I present to you STAGE5 Production.. A company that will nurture different artistic voices from all over and take pride in the diversity of stories, collaborating with directors, writers, artist who are not only talented but also have a unique new vision .. @stage5production," the 56-year-old Manish wrote and shared a logo of his new company.
Manish, who earlier this year announced his directorial debut with a biopic on legendary actress Meena Kumari, has three more films lined up as producer.
"There are three films lined up. It has been two-and-half years of single-minded journey and I am really grateful that Jio Studios was really been supportive when I told them about my plans. Tisca Chopra is directing one film, Faraz Ansari who made 'Sheer Korma' is directing a film called 'Bun Tikki' and Vibhoo Poori who directed 'Taj' will be making a film," Manish told Film Companion, adding that the likes of Zeenat Aman, Vijay Varma, Radhika Apte, Divyendhu, Abhay Deol and Shabana Azmi are working for his production.
Explaining the name of his company, Manish said, "I started with costume, then I got into business of fashion, make up line, and then jewellery and this is the fifth thing and hence stage 5."
Manish's announcement was greeted gleefully by his was Bollywood friends like Kareena Kapoor, Kajol, Abhishek Bachchan and Varun Dhawan.