Puri: Despite a request from Punjab chief minister Amarinder Singh, the Puri district administration on Monday started demolishing Mangu Mutt, which was claimed to be associated with Sikh history.
According to sources, four platoons of police force were deployed at the site to maintain law and order during the drive on Monday.
On Sunday, a structure next to the Mutt was pulled down. The demolished portion was between Mangu and Emar Mutts. Puri Collector Balwant Singh said, "An unauthorised structure built on land belonging to Jagannath Temple was demolished."
The two-storey structure is  located in front of the main entrance to  Jagannath Temple and is within the 75-metre radius of the 12th-century shrine, which is being vacated under the state government's mega plan to develop the Pilgrim Town into a World Heritage City.
Puri additional district magistrate Binay Kumar Dash had earlier told media that only the portion of the Mutt used for commercial activities will be demolished and no harm will be done to the deities and its sanctum sanctorum.
"We will preserve the Mutt's deities, the sanctum sanctorum, gaadi, samadhi and other relics," he said.
Dash further said they had received the consent of Mangu Mutt to evict the structure. " The servitors have been asked to vacate the structure and vendors to shift their goods to ensure smooth eviction," he added.
A hotel, nine shops and a restaurant operate from this over 100-year-old structure made of mortar and declared unsafe by the administration a decade ago. 
The Sikh community in Odisha had been strongly opposing the move, claiming that it was the place where Guru Nanak spent 22 days during his visit to Puri.
A Shiromani Gurdwara Parbandhak Committee (SGPC) delegation that visited Odisha in September this year had, however, said that there was no evidence that the Founder of Sikh Faith had ever visited the Mutt.
The Odisha government had then assured the delegation that only the illegal constructions around the Mutt will be demolished.
Earlier that month, Punjab chief minister had also expressed shock over the decision of the state government to demolition the structure.
"It was shocking that while the whole world was getting ready to commemorate the 550th 'Prakash Purb' of the first Sikh Guru, the historically important Mutt, a symbol of the connection between Sikhism and the Jagannath Temple, was sought to be demolished by the Odisha government," Amarinder Singh had said in a statement.
The Mutt was built in 1615 by Bhai Almast, a Sikh preacher and head of Dhuari of the Udasi sect. The verses used by Guru Nanak while praying and conducting aarti of Lord Jagannath are recited in the Mutt, sources said.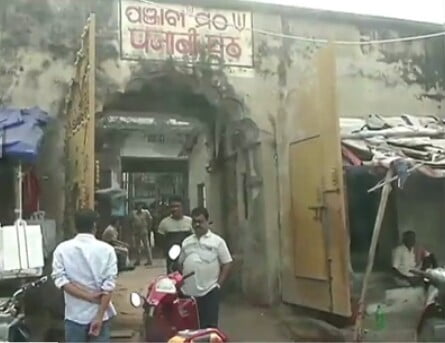 The district administration is also planning to demolish the Punjabi Mutt near the temple. It was recently sealed following seizure of narcotics substances from its premises.