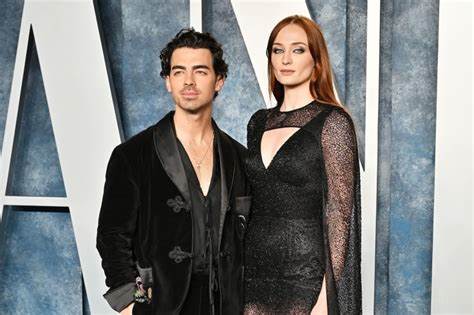 New Delhi. Singer Joe Jonas has filed for divorce from his wife, Game of Thrones actress Sophie Turner. The couple, who began dating in 2016 and got engaged in 2017 and got married in 2019. They are parents to two daughters born in 2020 and 2022. Jonas is seeking joint custody of their children, according to CNN.
 The divorce filing also revealed that the couple had a prenuptial agreement in place. The petition filed by the Jonas Brothers singer stated "The marriage between the parties is irretrievably broken." Joe has asked for joint custody of the children. A source told TMZ that "Joe and Sophie have a prenup — something Joe also addresses in his divorce docs."
The international publication also reported that Joe wants the court to help establish a parenting plan for Joe and Sophie that could help the now-exes "frequent and continuing contact with both parties." Joe has also stated that he will take his daughters on tour with him when they are with him and has put forward the issue of child support.
According to the publication, their lifestyle isn't the same which is causing friction between the two. "She likes to party, he likes to stay at home. They have very different lifestyles," the source claimed.
The news of their split comes shortly after it was reported that Joe and Sophie have 'serious problems' in their marriage. The rumours of their split were fuelled by Joe's recent spotting sans the wedding ring. However, on Tuesday, Joe has fans believing that he dismissed the rumours after he wore his wedding ring at the recent Jonas Brothers concert.
Joe Jonas and Sophie Turner have yet to comment on divorce reports.