Cuttack: Even as the Barabati Stadium gears up to host for the third one-day international (ODI) match between India and West Indies on December 22, the Odisha Cricket Association (OCA) on Friday said that the president of the Board of Control for Cricket in India (BCCI) and former Team India captain, Sourav Ganguly, will be present at closing ceremony of the series here.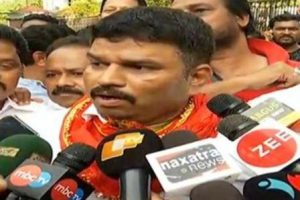 "I have invited the BCCI president to grace the closing ceremony and he has given his consent. This will be his first visit to the Barabati Stadium as the BCCI president," OCA secretary Sanjay Behera told the media here.
Talking about the sale of offline tickets, Behera said the OCA will hand over the tickets to its affiliated agencies on December 16 and 17 while the tickets will be sold at 12 counters at the stadium premises on December 19 and 20.


The OCA secretary informed that the galleries, pavilion and players' dressing rooms are being repaired and renovated and the major attraction of the stadium will be the clock tower.
"To give a new look, the numerical letter of the clock will be changed into Roman numerals. At the same time, steps are taken to keep the heritage look of the clock tower intact," he said.


Chief curator of OCA, Pankaj Patnaik said the pitch, practice pitch and outfield are being prepared for the last three months. "The watering of the pitch and the outfield is done every day and the pitch is frequently rolled to maintain its hardness. I am sure that the outfield will be very fast and smooth and the pitch will provide assistance to the bowlers and the batsmen. Taking the condition of the pitch and the outfield into consideration, the spectators will witness a high-scoring match," he added.