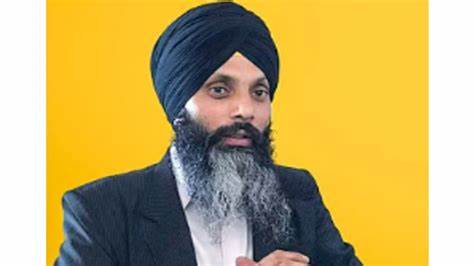 New Delhi: The killing of Khalistani terrorist Hardeep Singh Nijjar on Canadian soil, which resulted in Indo-Canadian diplomatic relations plummeting to new lows, has taken a fresh twist.
India's High Commissioner to Canada Sanjay Kumar Verma has alleged that the probe into the June murder of Nijjar in Vancouver by police has been damaged by a high-level Canadian official's public statements.
"I would go a step further and say now the investigation has already been tainted. A direction has come from someone at a high level to say India or Indian agents are behind it," Verma told the Globe and Mail newspaper.
Verma, however, did not name the "high level" Canadian official, reported Reuters.
Canadian Prime Minister Justin Trudeau has alleged Indian involvement in the killing of Canadian citizen and Sikh separatist leader Nijjar.
"Canadian security agencies have been actively pursuing credible allegations of a potential link between agents of the government of India" and Nijjar's death, Trudeau had said on September 18.
The Indian government dismissed the allegation, saying that no evidence has been provided by Canada to back it up.
Verma reiterated that India has not been shown concrete evidence by Canada or Canada's allies that Indian agents were involved in Nijjar's killing.
The High Commissioner said that despite strained relations between the two countries, India would like to expand business ties and return to the negotiating table on a proposed trade treaty, talks on which Canada paused in September three months after agreeing to seal an initial agreement.